The pandemic forges pharmaceutical brands into better shape
By Michael Dumigan, Global Brand Consultant, The Planning Shop
Day by day it becomes clearer that some brands are coming through the
pandemic in better shape than ever. These are the brands that have
clearly demonstrated emotional intelligence, that have shown emotional empathy to their target audience. They understand the current, heightened emotional state of their customers and respond to it in ways that show they give a damn.
Sometimes it is just about style and tone: like a mother's soothing words to a
crying child that create immediate comfort and calm. Sometimes they go further, and like that same mother applying a soothing balm to a grazed knee, show by their action that they care.
The emotional wave of the moment is all about reliability, the calm in the
storm, the trusted friend. Think of the sourdough craze or the social media
frenzy around banana bread: in these times of unprecedented uncertainty in relation to life's fundamentals – health and livelihood – we are reaching out for the warmth of a well-worn comfort blanket.
Simple kindness is one such comfort blanket. Something we want to receive
and something we want to give. Each of us is touched by the countless acts of community kindness being shown to the vulnerable. We see the dedication of healthcare workers – or of the shelf-filler in our local store – and we are moved to thank them and to make our own contribution.
Non-pharma brands leading by example
Something was broken before Covid-19 came along. The 2019 Edelman Global Trust Barometer showed levels of mistrust in business to be stratospheric, at their highest point ever. Government and the media didn't fare any better. Of these three societal pillars, it is, perhaps surprisingly, business that has stepped up to the plate most assuredly in 2020 – led by some of the world's strongest brands.
Brands are contributing in myriad different, relevant and engaging ways. T-Mobile went into partnership with Verizon, AT&T, and iHeartMedia to give 40,000 phone chargers to hospitals, putting frightened, isolated patients back in touch with loved ones. Verizon also donated $2.5 million to small businesses to support the Local Initiatives Support Corporation and has offered special prices for nurses and teachers. These are acts of kindness appropriate to both the brands and the situation.
Kindness starts with colleagues. Starbucks extended its mental health benefits for members of the team. In partnership with Lyra Health, Starbucks offer personalized, confidential mental health care, free in-person or video sessions, and access to a provider network of mental health therapists and coaches. Microsoft keeps on paying support staff who earn an hourly wage even when there's nothing much for them to do.
The pandemic is global, so let's take a quick peak at some beautiful
examples from around the globe.
Bacardi switched production from its famous rum to
ethanol so that hand sanitiser could be manufactured in bulk. Louis
Vuitton did much the same thing in France.
PepsiCo and partners have provided one million meals a week to rural children in need across the US and Puerto Rico.
LinkedIn threw open many of its learning courses for free.
Nickelodeon launched a free site to keep kids out of their parents' hair.
In Britain, the venerable BBC launched BBC Bitesize to help parents home-school children. They even launched virtual church services, presumably so those parents could pray for the schools to reopen!
New York Magazine, the New York Times and The Economist
amongst many other news organisation knocked down their paywalls for COVID-19-related coverage to keep readers informed in a rapidly changing and often confusing environment.
At Delta Airlines, the CEO ripped up his pay-check for the year to try and diminish layoffs.
Bank of America halted foreclosure sales, evictions and repossessions.
CVS facilitated COVID-19 testing in secure areas of parking lots at select stores. Individuals tested haven't had to leave their car or step into the store.
Big pharma surprises itself
The pharmaceutical industry, often depicted as public enemy number one, has (with a gargantuan leap into the future), seemed to catch the public mood and respond appropriately. There is a scale difference in this transformation.
Look at the Harris pole quoted in Fierceparma on 2nd September: when asked about all pharma companies in general, regardless of whether they are working on a vaccine, 71% overall said the pharma industry is a trustworthy source. The highest-ranked sources in the poll were local doctors and nurses, trusted by 88% on average. The well-known hospitals and scientist categories tied for second at 84%. Still, pharma has come a long way over the course of the pandemic.
In 2017 Pfizer was one of the top ten US donors of charitable aid, to the tune of a staggering $210million (or 1.7% or profits) according to the Chronicle of Philanthropy, yet still, the organisation doesn't even appear on the 2019 Axios Harris poll of top 100 reputation ranking. In 2018 the research firm Reputation Institute ranked Pfizer's reputation at rock bottom on a list of 22 pharma companies – and none of them ranked highly against other sectors!
The data isn't public yet but today Pfizer holds its head up high and talks
about reputation openly and assuredly: clearly confident that there has been a change and that there is more to come. How did that happen? Pfizer has shown remarkable emotional intelligence at a corporate brand level.
The change is local and global. To take one local example, in the UK Pfizer
is working with the National Schools Partnership to make its Superbugs and
Vaccines education program suitable for home learning. Over at corporate HQ, the ambition is as big as it gets, of the moon-shot order in fact, when it comes to defeating Covid-19. Pfizer has four different mRNA platform vaccines in play against one-another: a radical new approach for them. Their chief, Albert Bourla, quoted in Forbes magazine in May, made the new way of thinking and working crystal clear to his team:
"Think in different terms…Think you have an open cheque book…Think
that we will do things in parallel, not sequential. Think you need to build
manufacturing of a vaccine before you know what's working. If it doesn't, let
me worry about it and we will write it off and throw it out."
He was clearly impressed with the way his team responded to the challenge, saying:
"How fast we moved is not something you could expect from big, powerful
Pharma. This is speed that you would envy in an entrepreneurial founder-based biotech."
Sharing is caring
From the beginning, Bourla openly authorised having discussions and sharing proprietary information with rival firms. A brave move in the often closeted, secretive world of big pharma. Bourla made Pfizer's manufacturing capabilities available to small biotech concerns and is in talks to make large quantities of other companies' Covid-19 drug candidates.
One Pfizer brand getting plenty of attention is Xeljanz, their blockbuster
anti-JAK rheumatoid arthritis pill that could damp down the massive immune response that overwhelms some Covid-19 patients. Pfizer is supporting a Xeljanz trial in Italian Covid-19 patients, as well as a U.S. trial that will test a different arthritis medicine, an experimental drug that targets the Irak-4 protein, against the virus.
It is not just Pfizer though: we've simply highlighted them because of the
low levels of trust the wider community has had in their brand, and because they're now a great example of what the industry is doing to rebuild brand trust. There are many other mega pharmaceutical companies in the kill-Covid game: Johnson & Johnson, Sanofi, AstraZeneca, GSK and Roche included.
Here's a mini roundup:
Speed of development and partnership are characteristic of many players, ahead of the race is Moderna (working with the National Institute of Allergy and Infectious Diseases) with a trial under the aptly titled 'Operation Warp Speed' now in Phase 3.
AstraZeneca has joined forces with GSK and Sanofi to play a socially responsible role in the search for a vaccine and its rapid production. More quietly, AZ has donated nine million face masks to struggling nations.
GSK is scouring its portfolio of brands for ones that might impact COVID-19 patient treatment. They're also investing heavily in trials of the best candidates.
Eli Lilly is supporting diabetes patients who are encouraged to call the Lilly Diabetes Solution Center, where they can talk through their options with advisers (including switching to generics).
In our own small way, at THE PLANNING SHOP, we are supporting the Hemophilia TalkShop online community as they support one-another in these unprecedented times. The RAM (Rare Advocacy Movement) Living with Rare Disease online community is another
heart-warming example where patients are turning out to be a great comfort and source of solace to each other.
There is one final example that convincingly tells us that trust has become
immensely important to pharma companies: Chinese clinicians are using an AbbVie HIV treatment to address coronavirus-related pneumonia. Kaletra (also known as Aluvia) contains anti-viral components that block virus replication. Although not yet approved as a treatment for coronavirus, Kaletra has shown efficacy across multiple trial cases.
AbbVie has donated $1.5 million worth of Kaletra to China for use as an
experimental treatment option.
Kaletra is vital to AbbVie's commercial success, yet the Company has given
up some of the brand's commercial potential by announcing in April that it
wouldn't defend patent rights to Kaletra. In the event that Kaletra does prove effective against COVID-19, the move would allow competitors to create additional supply to satisfy demand that AbbVie alone can't meet. That is an astonishing move of generosity that can only inspire admiration and trust.
There are emotions other than comfort and trust
The pandemic has given brands, including pharmaceutical brands, the
opportunity to demonstrate emotional empathy by responding to the need for confidence and trust with clear demonstrations of caring. The power of emotional connection has never been clearer. For the moment, the successful brands are the ones that understand the universal emotional tide of the moment. In the future, these brands will need to strive for a differentiating emotional connection.
This is a big ask. There are very few pharma brands not built with an emotional component, but that component rarely has foundations anywhere near as deep as the functional core claim. The generic nature and lack of ownability of the emotional component is clear, if you recognise these four emotional foundations, then you know the problem:
Confidence
Reassurance
Satisfaction
Empowerment.
To capitalize on the opportunity, pharma brands will need to embrace the growing evidence base of human science behind understanding emotion, and they will have to invest in growing their knowledge.
Acclaimed academics such as Professor Lisa Feldman-Barrett are seeing their work on emotion as a learnt, not innate, trait, become more widely understood, and this is something we've been fascinated by at The Planning Shop. So much so, that we've built our new brand creation Thought Model to help our clients build brands with equally strong functional and emotional foundations.
The importance of understanding emotion is creating an exciting new world. The growing ability to understand emotions and to better empathize with customers is revealing new opportunities for brands. There is a growing realisation of the role a brand should play in shaping emotions and impacting deeper with audiences. Perhaps for the first time ever, pharma is well ahead of other sectors in this understanding. The Planning Shop is daily growing our knowledge and evidence base on how to build an Emotional Brand.
Some brands are coming through the pandemic in better shape than ever
because they are showing themselves to be in tune with the times. The next
generation of emotionally intelligent brands need to learn from this and start to write the tunes of the future.
If you'd like to talk to Michael about this article, please get
in touch!
By Mary Dominiecki
To grow a brand, it's not enough for pharma to simply focus on the oncologists. It is critical to understand what is happening with patients as well – so says Mary Dominiecki in an excellent article about listening to patients.
We see it time and time again in the treatment of cancer. Pharma companies focus so much effort on oncologists. It makes sense – oncologists are their primary target when trying to grow a brand as they are the ones who will prescribe the product. But oncologists prescribe based largely on efficacy, encouraging patients to take products that they believe may provide better results. This translates into hope for the patients – hope for more time with their families, hope for more birthdays and graduations, hope for more tomorrows. But hope is just part of the patient's journey. Patients have many other thoughts and feelings along the road, some of which they hide and do not share with their physicians. To grow a brand, it's not enough for pharma to simply focus on the oncologists. It is critical to understand what is happening with patients as well. Not least because as the end users, they may also influence the prescribers, as well as other patients.
Oncologists only hold part of the story to help a brand thrive. Patients can complete the story.
Holding back
Through our research at The Planning Shop, we've learned that Cancer patients are taught that the most important thing in their life is fighting cancer. They go through hours of doctor visits – oncologists, radiation oncologists, surgeons (sometimes multiple surgeons), and other specialists (cardiologists, pulmonologists, GYN ONCs). They sit in waiting room after waiting room with no one seemingly worried about the toll it takes on them. They spend hours in infusion chairs and on the phone trying to coordinate tests and appointments. They experience many inconveniences and side effects – which they may complain about to a nurse or family member or friend – but they do not often voice these complaints to their oncologist. They frequently hold it all in for fear of complaining too much and being taken off the medication that is providing them with hope for their future. They also live in fear of being labeled as a difficult patient, believing they might not get the most efficacious treatment if they are complaining about side effects.
We're not saying that patients do not report serious side effects to their healthcare team – of course they do. But do they tell their oncologist how the treatment is really affecting them?
Do they say that they are so fatigued that they do not go out with friends?
That they are so self-conscious that someone might notice that they have lost all their body hair and therefore they choose to stay home.
Do they state that they live in fear that their nails are going to fall out, or that they worry about every ache and pain and what it might mean to them?
Including thoughts about whether their cancer has returned. Has their cancer progressed? Is it growing?
No. Not always.
Patients keep so many things to themselves. Everything around them tells them they are in a battle that only the strong survive. Therefore, they are afraid to show any weakness. Everyone around them is trying to be helpful by telling them they are strong; they are an inspiration. This is all well-meaning, but it contributes to patients not feeling safe enough to share what they are really going through.
Patients are also acutely aware of what their cancer diagnosis is doing to their loved ones or close friends. When they try to share, the strain and stress they are putting on their loved ones – who are powerless to make things better – is often visibly apparent. The more they share about the difficulties they are experiencing – due to the cancer or due to the associated treatment – the more pain they think they'll cause. So again, they tend to hold back.
Market research for brand growth
In the context of market research for brand growth, we've always been good at talking to physicians to find out how they decide on efficacious care, what the logistics of diagnosis, testing, and treatment look like, and how patients move through the system. But when we ask physicians what patients go through mentally and physically – what patients truly think and feel about the drugs and the treatments – it becomes more difficult to get a clear picture. As pharmaceutical market researchers, when we ask physicians about the side effects of products, we are only getting their side of the story – only part of the story – because patients are holding back lots of the information. And shouldn't we have the complete story? Shouldn't oncologists and drug companies have the complete story? We should. They should.
Additional insights for brand narrative
Patient research is absolutely critical to brand success: success for the pharma companies, success for oncologists, but mostly success for patients.
To get a clear and complete story about the challenges of cancer and its treatments, and then use the extra insights for positive brand growth, we need to talk to both patients and caregivers separately during market research, as well as the physicians.
It's a worthwhile exercise to truly understand the positives and negatives of any medications and treatment plans, and surprisingly, even Stage Four patients are happy to spend an hour or so on the phone sharing what they are experiencing. In fact, for the patients and caregivers, this can be quite a cathartic exercise. In some ways, it is easier to tell a stranger what they have been going through rather than to tell a friend or family member.
Of course, we need to be sensitive to patients and how they are feeling when we design our studies. It is important to be flexible: interviews may need to happen over multiple sessions; patients may need breaks. We also need to think very carefully about what we are asking patients to do. It's one thing to ask them to tell us about their experiences, it is quite another to ask them to do a series of exercises/activities that are not clearly tied to things that matter to them.
The brand benefits of understanding more
So how can brands benefit from talking to patients when the patients are not their direct target?
It's simple. Understanding what the patients are really going through can be illuminating.
For example, if the insights show that there is a lack of understanding about treatment plans among patients, brands can improve patient materials to really help patients and support them through treatment. Supporting patients can also result in more treatment success: well-supported patients are more likely to stay on treatment and therefore, benefit from the treatment.
Secondly, if there are two brands with similar efficacy rates, then it would help to know how the brands also affect the mental and physical well-being of patients, as this extra information may have a bearing on which drug a prescriber chooses. Perhaps one of the brands causes higher rates of a side effect, like diarrhea, that can adversely affect a patient's ability to live their life. When diarrhea is bad, patients are confined to their house, and if they have a choice between two similar products, they will choose the one with less diarrhea. This is useful information for a pharma company as they can then take steps to proactively find ways to reduce the diarrhea and/or help oncologists and patients manage it.
Finally, patient understanding can lead to brands positively repositioning in ways that will resonate better with patients, which then also makes the physician-patient conversations more productive. Discussions with patients may illuminate brand levers that are not apparent simply from talking to oncologists.
Listen to a wider audience
Patient research is critical to brand success. When you next seek insights for your oncology brand, cast your net wider and capture the patients' stories as well.


About the author – Mary Dominiecki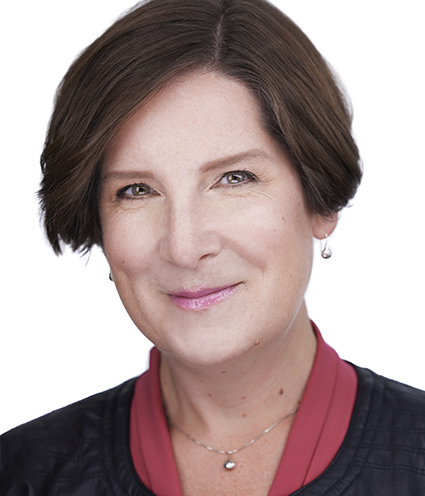 Mary leads the Oncology Research Group at The Planning Shop, managing the strategic direction of the team and overseeing all oncology research projects. Her oncology experience has covered virtually every tumor type including solid tumors and hematologic malignancies.
Before joining the Company, Mary worked in the bio-oncology group at National Analysts Worldwide (now Naxion). She has also held various positions serving the pharma industry, including Clinical Publications Lead at AstraZeneca, Medical Director for an oncology-focused medical communications agency, and Senior Medical Writer in several therapeutic areas.
Download the full article here.
By necessity, patients with chronic illness are resilient, with well-established support systems cultivated over time. The arrival of a global pandemic has disrupted these systems almost overnight. Shifting their foundations and revealing why they were erected in the first place. What patients and caregivers need and want is laid bare. Affording us an opportunity to understand what support brands can offer patients not just now, but in the future.
We spoke with 10 patients in the US and UK to hear about their experience of living with illness during COVID-19. We wanted to learn what is going well, discuss their fears and concerns, and understand how this pandemic has helped them identify what additional support might afford them some meaningful assistance in the future. Our qualitative conversations included four patients with relapsed and remitting MS, five stage IV cancer patients, and one moderate Crohn's patient. All are currently receiving treatment.
The positives
When talking with patients, we expected to hear the negative consequences of social distancing, a scaled-back health system, and disrupted supply chains. But true to their resilient nature, patients identified the benefits of their situations. We've listed some of these below:
1) The whole world is now at home: Everyone is now living with at least some fear over their health, and while this is difficult, it makes the world of the chronically ill just a bit more normal. Patients, in a strange way, fit in and, in fact, they're the experts. Can't go outside and be active whenever you want? Can't just travel at a whim? Too distracted to concentrate on the usual day-to-day activities? These patients have this skillset in spades.
"We're all living with massive uncertainty and the unknown all the time. So actually this whole lockdown thing, apart from not being able to see people, isn't any different. It's just everybody else now living with uncertainty and the unknown.' (Cancer patient, UK)
2) They have time to do what matters, specifically be with their families. This pause in time has allowed many to spend time with spouses, children, and parents in a way they have not been afforded before. And it's not just quantity, but quality. One of our patients was a working mother who reflected that she didn't need to 'do all the activities' at the weekend. For example, go to the zoo or pottery classes. An afternoon in the garden playing was quite enough for the kids, and better for her.
"When I work full time, I feel I must do things for the girls at the weekend. Now I can just be here. At Easter we did an egg hunt in the garden. I'm thinking this is what life should be like" (MS patient, UK)

3) They don't have to explain themselves: No telling coworkers why they are too tired mid-day to continue a project. No explanation needed why post-treatment illness or exhaustion is keeping them from going to events. With many people working from home, patients can be themselves with no excuses.



Concerns and fears are still strong though
Of course, underneath this surface positivity, fears over COVID-19 are bubbling.
1) Stress is pervasive: There is no way to escape the fear of COVID-19, and their risk status should patients get the virus. With wall-to-wall media coverage and severe changes to daily life, this stress is ever-present. They worry about themselves, their families, the world. They are not able to move as much, eat as nutritiously, find calm. They know this stress worsens their immune systems, and many believe it potentiates physical decline.
"I'm more aware of [COVID] because of I'm getting the battering ram of it on TV constantly. It's the only thing on the news…and if you don't watch the news your neighbors are talking about it. For people who have nobody, their anxiety will be through the roof." (MS patient, UK)
2) Interruption in treatment: Some patients have missed scans and appointments have been rescheduled. Many have concerns about medications being unavailable or delayed. Others say there are reduced services available to them; hotlines have reduced hours and physicians and nurses are overloaded and harder to reach. Even for those who don't need these services right now, they worry about an emergency, or how long this will go on.

'If the immunotherapies stop working… my next course of action is inhibitors but the side effects of those are fever and cough. So, they're not putting people on them now. They're not starting those. And if I don't get those then I won't survive" (Cancer patient, UK)
3) Getting treatment in hospital settings: Four of the patients we spoke with receive infusion therapy and expressed concern about going to a hospital for treatment. Though they are escorted away from any setting where COVID-19 patients are treated, the fear of being close was strong, and something they must overcome.
4) Flare-ups and problems: Many patients worry the side effects of their treatment may appear like COVID-19 symptoms (aches, fevers). Or they may have a flare-up (Crohn's, MS) that would require medications that could impact their immune systems.
5) Financial concerns: In the US, many of the patients expressed concern over losing their jobs, or spouses losing their jobs, and therefore losing the health insurance that allows them to remain on the drugs they feel are saving their lives. One patient with MS – employed as an essential worker in a call center – said she walks one mile each way to work and back. Usually her family would drive her. But due to the concerns for her health, she is isolating and will not accept the ride. Without the job, she has no health insurance to pay for her medications. Surely an all too common concern right now.

Opportunities for brands to offer meaningful support
For the most part, patients core support systems are still in place. However, during this time of social distancing, patients have a new perspective about living with illness. A perspective which has helped them to identify what they need now and in the future that they've never had before. Importantly, patients agree that the brands who supply their medicines can be a welcome source of assistance.
1) Support to reduce the stress: Stress is heightened now but it has always been there. Reflecting on their pre-lockdown lives many patients now realise they could have managed this stress better through diet, meditation, yoga, disease specific support, and a deeper consideration of what they want from work and home life. They are interested in attending the new style of online opportunities including meetings with nutritionists, yoga classes, and disease specific webinars. All patients report that visiting an online portal or website about their medication and attending a brand-sponsored series of active classes would help their overall wellbeing.
"I don't want to pay 100 bucks a month to go to a gym, but like we have now, exercises online. Free and accessible remotely – that would be useful." (Cancer patient, US)
"My anxiety is through the roof. And my anxiety about what could happen if I could get [COVID] makes the stress worse. And stress makes my MS worse. … My insurance changed my specialty pharmacy, so I went a week without meds amidst the stress. I realize online yoga is helping, and I'd love to continue in the future. Have yoga designed for someone with MS." (MS patient, US)
2) Assistance with communications: Some patients have realised that while working from home, they don't need to explain away being tired or needing a break due to their condition. As they normally would. They said, that in the future, they would benefit from literature or other guidance on explaining their condition to colleagues. So they will not be perceived as lazy or incapable – perhaps even having an information card to hand out.

"The only people who understand my condition right now are HR. Sometimes I'm exhausted and it's the disease. But I can't go around explaining to everyone what's going on. I wish there was a card I could give everyone that says, 'I'm not lazy, I have Crohn's!'" (Crohn's patient, US)
"Not everyone at work knows I have [MS], so they don't understand why I try really hard not to get stressed. I tell them I am tired, and they say, 'Yeah I know, I'm tired too', and I think 'It's not the same!'. I don't say anything. It's not worth it" (MS patient, UK)
3) Trusted sources of information: Now more than ever, patients are exposed to conflicting information. It can be hard to get a handle on COVID-19 and what it means for their condition. For instance, in the UK there is confusion as to why the government has listed Asthma patients as 'at risk' but not an MS patient in a wheelchair. In the immediate term, patients want to understand their relationship to COVID-19. However, the prevalence of conflicting information around coronavirus elucidates the difficulty in knowing which sources to trust in general. Going forward, patients desire a direct relationship with a trusted information source about their brand of medication and their disease. Offering an online chat option with a healthcare professional who knows the drug could help them navigate the world, regardless of a pandemic. For example, should they go on a cruise? Should they be with small children who have runny noses? Questions to the manufacturer can be answered quickly and easily and are not expected to take the place of physician recommendations. Respondents of all ages say they use online resources.
"I want more online communication that I don't have to search for. That I trust. That I can opt-in for… [I want to learn about] ways to support my immune system, but not stimulate my immune system, to not make the MS worse." (MS patient, US)
"I'm a big user of Dr. Google. I was a member of a Facebook group – MSUK – however the person who runs it is a bit too anal about things… MS nurses do help with answers to questions, but there is not that much we know about MS still. GPs, as soon as you mention MS, say, go see the MS nurse… but she has a few hundred patients." (MS patient, UK)
A different world to the one we've lived in before
Regardless of what happens over the coming months, or years, it is becoming increasingly clear that the world after the pandemic will be different to where we lived before. When it is all over, the brands that emerge with a greater understanding of who their patients are – and therefore who they are able to provide more meaningful support to – will develop stronger and more beneficial relationships with their patients long-term.
(If you've found this article interesting read another in our latest series: Healthcare market insights during a pandemic: relevance and understanding are key)
When it comes to healthcare there are different opinions about patient care East and West, and as market researchers, understanding this is critical. Yvette (Wei-Yu) Ke from The Planning Shop explains why.
In Changchun, China, a family discovers their Nai Nai (grandmother) has been diagnosed with terminal cancer and seemingly only has a short time to live. Their discussions are instinctive: ''If you tell her, will you ruin her good mood?''. Their conclusions: "Yes".
The family decide to keep the diagnosis from Nai Nai and instead hastily arrange a wedding for a grandson who has only been in a relationship for a few months. The wedding is pitched as a chance for a family reunion, but in reality, it's an excuse for a final farewell. Nai Nai is excited, and completely unaware that the benign shadows on her scans are anything but and foretell a fatal end.
Does this sound like a Hollywood drama? It should because it's the plot for a much-talked-about new Hollywood movie called 'The Farewell'. However, it's not just a film as this happens all the time in parts of East Asia, including Japan and Singapore.
For many in the Western world it may come as a surprise that a family could do such a thing, but having grown up in Taiwan, this scenario is neither surprising nor unusual. If I were to knock on my neighbours' doors back home, it would be easy for me to find a family going through a similar scenario. In fact, it even happened to my family…
Back in 2013, when my grandmother was diagnosed with colorectal cancer at the age of 89, a family meeting was called to discuss what to do next. If we told our grandmother the truth, she would no longer enjoy her twilight years: meeting friends, playing with her grandchildren and celebrating important festivals and events. She'd also become sensitive to how she looked, what she ate or how much she slept. As a family, we knew we had a responsibility to keep her away from these worries, and a duty to carry the burden for her.
As we are very 'Xiao-Shun', we decided not to tell her. We agreed to arrange the surgery to remove the malignant tumour in her body, without telling her what the surgery was for.
'Xiao-Shun' translates as filial piety – or more simply put respecting your elders and looking after them. Traditionally, there is a lot of pressure and criticism from society if you don't demonstrate 'Xiao-Shun'.
Two weeks before the surgery, we took our grandmother to hospital to discuss pre and post care. The surgeon, anaesthetist, radiologist, nutritionist and case manager were all there. When we saw them, the first thing we did was hand over a slip of paper that said, "Our grandmother doesn't know she has cancer", just in case any of them leaked our secret. The surgery went ahead.
My grandmother will turn 95 this year and she is particularly proud that amongst her siblings she is the only one who has never had cancer! To this day she still doesn't know the truth. Maybe this belief is one of the reasons she's alive and well.
Why am I telling you this story and talking about 'The Farewell'? Because, as a global healthcare market researcher, I believe it's important to understand different cultures, and what drives patient care across a variety of societies, nations, traditions and backgrounds. How can we ever understand the needs and drivers for different treatments and pharmaceutical products unless we truly understand the decision-making processes and who makes those decisions?

What are the other differences?
As a Taiwanese living and working in London, I've experienced how Western culture puts greater emphasis on the individual, their personal freedom and right to privacy, and how this is different from the Eastern way of collectivism, family focus and harmony.
With family playing a central role in Eastern culture, family-based decision-making happens for all parts of life, not just healthcare and treatment choice. In my grandmother's case, our family was heavily involved in the decision-making process. From which doctor she needed to see, the need for and type of surgery (minimally invasive or traditional with an implant) and post-surgical care. Despite the fact my grandmother was competent enough to make her own choices, she happily followed our decisions. Especially as there is satisfaction and honour to be had in being protected by the children she spent her entire life taking care of.
Studies suggest 30-50% of cancer patients in China have a diagnosed condition concealed from them and over half of family members consider withholding a cancer diagnosis from the patient. (Footnotes 1-3)
Aside from cultural taboos, insufficient legal framework and a lack of awareness of patient rights, this statistic is fuelled by other socio-demographic factors. Families are often afraid to cope with a patient's emotional reaction or they may simply be unable to afford recommended treatments.
In China, physicians tend to go along with nondisclosure requests from families to avoid patient conflict and even violence. Several cases exist where doctors have informed patients of their diagnosis, without the family's permission, and have then been reported or faced legal action.
Violence towards medical staff is also an issue, on average 27 such attacks are reported in each hospital in China every year (with countless others not reported or settled with pay-offs). Violence in China's healthcare system is another story in itself, but you can begin to understand why physicians are often willing to cooperate in non-disclosure agreements with family members. (Footnote 4)
In Western society it seems inconceivable that patients would not be told this type of information. Occasionally we hear of requests from family members to withhold information from patients – particularly when they become substitute decisionmakers closely involved in patient care. However, patient autonomy is entrenched in Western healthcare systems. This notion triggers several ethical issues and not to mention the legal and civil implications.
This contradiction poses an interesting challenge in truly understanding patient experiences and how we leverage these for global brands and patient support initiatives.
Change is coming
Over the next few decades I expect things in Asia to change. With an increased level of awareness about patient rights in younger generations and new legislation emerging, this culture of non-disclosure will certainly evolve. In January 2019, Taiwan passed the 'Patient Right to Autonomy Act', the first country in Asia to introduce this type of law. Many hospitals in Japan also self-regulate that patients should be informed of their diagnosis unless they have agreed otherwise.
There's also a lot the West can learn from the Asian model. In fact, we're beginning to see Western systems increasingly adopt the concept of patient and family-centred care. This does not mean patients are deprived of making their own healthcare decisions, but the aim is to promote the importance of family members' roles in the patient's healthcare experience, improving patient outcomes and support plus greater satisfaction for healthcare professionals.
One size never fits all
Patient experiences are complicated, subject to constant change and highly dependent on healthcare systems, the services available, culture and society. In healthcare market research we often see US and European-based companies applying a Western centric perspective to the rest of the world. This lack of understanding of some aspects of Eastern culture could lead to research outcomes that do not fit with local practices, which in turn creates gaps when trying to draw one global patient experience.
Eastern countries are now promoting patient-centric care to balance the heavily involved family element, and the West is starting to integrate family decision making and support. It's interesting because this means differences in patient experiences should become less pronounced over time with a convergence of Eastern and Western values.
For now, though, we must never forget the considerable importance of understanding the impact of differing cultures, customs and traditions when devising and interpreting healthcare market research solutions.
P.S. If you ever meet my grandmother, please don't tell!

References:
1. 'Disclosure of cancer diagnosis in China: the incidence, patients' situation, and different preferences between patients and their family members and related influence factors.' Yuxiu Liu, Jinhong Yang, Da Huo, Honghua Fan, Yufang Gao. 2018 10: 2173–2181.
2. 'Is therapeutic non-disclosure still possible? A study on the awareness of cancer diagnosis in China.' Wang DC, Guo CB, Peng X, Su YJ, Chen F. Support Care Cancer. 2011;19(8):1191–1195.
3. 'Quality of life in Chinese home-based advanced cancer patients: does awareness of cancer diagnosis matter?' Fan X, Huang H, Luo Q, Zhou J, Tan G, Yong N. J Palliat Med. 2011;14(10):1104–1108.
4. 'Under the Knife: Why Chinese patients are turning against their doctors.' Christopher Beam, The New Yorker, August 18, 2014
About the author

Yvette (Wei-Yu) Ke is a Research Manager within the Quantitative Centre of Excellence at The Planning Shop She began her pharmaceutical consultancy and market research career in Taiwan where she built up her strong knowledge in Asian markets. Since then she has extended her career in the UK to develop her experiences across global markets.
Download a pdf version of the article here.
During a pandemic, it's important to continue with healthcare market research to keep sight of the advances the industry needs to make in the prevention and treatment of many other diseases. We still need advances in cancer, cardiology, and rare diseases. We still need to listen to patients who are not only suffering from COVID-19, but who are suffering from diabetes, hemophilia and neurological conditions. We still need to engage with oncologists, hematologists and ophthalmologists. But we need to be mindful how we do this. We need to show relevance when asking people for their time. And we need to show understanding for the unusual situation many doctors and patients are currently finding themselves in because of the pandemic.
An example
We recently wanted to engage with some key opinion leaders (KOLs) from oncology to understand their thoughts about liquid biopsies for the early detection of cancer. We contacted 13 lung cancer thought leaders to ask if they had time to take part in some research. Within a few hours we were pleased that we'd booked research sessions with three respondees.
Whilst COVID-19 is consuming our thoughts, we're still keen to see where the liquid biopsies landscape is headed. The quick responses from the lung cancer specialists showed us that – despite the pandemic – physicians are also still passionate to take part in the discussions involving future advances for their therapy areas.
Eager to engage
Interestingly, two of the three physicians/KOLs we spoke to said how nice it was to have an 'ordinary' research discussion again about their specialist therapy area. This is extraordinary given the circumstances in which these physicians are working: their resources – human and otherwise – are being impacted, even commandeered to help fight the pandemic. One told the harrowing tale of losing seven of his seven-hundred strong medical team to the virus. Still, he wanted to fight on, not just against the virus but against cancer.
Unable to engage
Unsurprisingly, some of the other physicians declined, stating that ordinarily they would like to take part, but they are currently being pulled away from their own therapy areas to help the fight against COVID. This is a situation we understand and respect.
Press ahead with research for future advances, but with compassion
Our conclusion, which we thought worth sharing, is that so long as the topic is relevant, clinical thought leaders want to engage in market research that carries their specific area of scientific endeavour forward. They can see a future after the current pandemic, and so can we.
However, the healthcare system is really pulling together now; there is a single-minded goal to contain the pandemic. We cannot know who will and can engage and who cannot. It is for HCPs to decide if they can spare the time to get involved. Our approach: reach out cautiously, give them time to respond, work to their timetables, and if they don't reply, don't chase.
The coronavirus pandemic is here, and 24-7 news coverage reports on the huge impact it's having on health care providers. As market researchers we wanted to speak to physicians directly to understand the personal impact it is having on them. We also wanted to understand their views about the implications the pandemic will have on patient care, clinical trials and healthcare market research during this unprecedented time. We spoke to physicians in the US and UK working in areas that have had some of the highest numbers of COVID-19 to-date. Because of our place in healthcare, we've found it useful to understand physician's thoughts, feelings and concerns, and we've highlighted some of these below. We hope you find these insights useful too.
How is the coronavirus pandemic impacting physicians' day-to-day roles?
The level of impact varies greatly by specialty and in the US by practice setting (i.e. office vs. hospital), but all physicians have been impacted in some shape or form. At one end of the spectrum, we spoke with an endocrinologist in the US who closed her private practice and is now fielding patient phone calls (without reimbursement since the practice is not set up for telehealth), to a HEM-ONC who is still seeing patients but with a skeleton crew (meaning only her). In the UK, we heard from an oncologist who is shutting down two out of three oncology wards and is moving to a mixed ward consisting of oncology, care of the elderly, diabetes and endocrinology. The oncologist also told us that some of his oncology colleagues will be moving across to NHS Nightingale at London's Excel Centre, to support the temporary hospital set up for COVID-19 cases. Physicians in both markets are doing what they can to minimise their oncology patients' potential exposure to the virus as well as their own exposure, to preserve their health for a potentially all-hands-on-deck approach as the surge in COVID-19 cases approaches. In the US, some practices have laid off their administrative support staff, which has caused a lot of sadness and stress for providers.
Physicians who are in the midst of COVID-19 surges noted a few key changes:
(1) Days are longer than usual to cover for an influx in patients, and to cover for colleagues who have become sick;
(2) In the US, hospital-based PCPs are now working more hours within the Emergency Room as hospitalists, pulmonologists and infectious disease specialists have shifted to primarily testing and identifying COVID-19 cases.
(3) In the UK, PCPs are turning away all non-essential patients from the GP practice and fear a significant backlog of patients and buildup of undiagnosed conditions.
(4) Finally, across both markets some physicians are experiencing a new fear that they haven't felt before: getting the disease they are treating patients for themselves, spreading the virus onto loved ones or seeing colleagues become sick.
Some specific comments from physicians:
"Preparing to care for very ill COVID-19 patients, it's a bit of a draft. My transplant patients can be very ill, but I can't bring their illness home to my family."
– Academic Hem-Onc, Philadelphia, US
"We have stopped all procedures and only see patients with heart attacks or at risk of cardiac death. Therefore, half of the patients I've see today are COVID-19 patients. It isn't my field but I'm trying to learn from my colleagues how to diagnose and treat these patients."
– Cardiologist, Sheffield, UK
What does this mean for patient care and clinical trials?
Patient well-being is still the focus of HCPs, however they are having to change their approach to care. Oncology practices are still seeing patients who are undergoing active treatment (chemo suites are still up and running), but routine monitoring such as blood counts and regular follow up appointments have been paused or converted to telehealth. In the UK, oncology is taking this a little further where oncologists are making very hard decisions and will only treat patients where there is curative intent; the vast majority are otherwise having treatment delayed or even stopped. Physicians hope this will only be for 4-6 weeks but in oncology this is a long time, and even then, they do not know if there will be a 'return-to-normal' after 4-6 weeks. Doctors feel this is going to have a knock-on effect of a huge backlog of surgeries and treatments and it will impact the presentation and diagnosis of new cancers – essentially the whole pathway is being upturned. One hematology-oncologist in the US told us about a patient of hers who developed frozen shoulder and needed a steroid injection but can't get it at this time so must manage the pain. Surgeons are paring down their practices, postponing elective procedures to limit exposure as well as to free up space with some operating theaters being turned into wards for COVID-19 patients. In a similar vein, ONCs are weighing the risk of potential coronavirus exposure with delayed monitoring. What the long-term effects of this will be is very much unknown, also the effect on patient volume, once it is safe to resume to 'normal life'. Some ONCs are already halting clinical trial participation, others are continuing to participate but only for patients already enrolled or where there is no other possible treatment for the patient.
Some specific comments from physicians:
"I'm telling a lot of my patients to stay home…it's not worth the risk."
– Academic Hem-ONC, Philadelphia, US
"Science should move in parallel, not sequentially."
– Cardiologist, New York, US
"You can only change the normal structure for so long: we will have a backlog of issues which will need to be dealt with eventually."
– GP, London, UK
"Yesterday I talked to a patient who had disease progression and he's interested in being treated, I've known him for a while…I have to judge over the phone whether he's a candidate for treatment or not. Then his wife called and asked if he was going to die…these are conversations I would have liked to have in person, not over the phone."
– Oncologist, Philadelphia, US
Is it ethical to continue market research during this time?
Doctors said yes, but that it's important to be transparent about the topic as some HCPs may not be interested in less personally relevant topics. (HCPs were very interested in taking part in this interview though, given the topic was coronavirus). HCPs agree that normal life needs to continue, as does new drug development, and they feel market research provides them with an opportunity to contribute to this cause. Some HCPs — private practice or office-based practitioners in the US especially – have more time on their hands now that they are not seeing patients, and view market research as a welcome distraction. Some also view it as an important source of education and income, which is especially valuable during challenging times. They said that recruitment will need to be flexible based on practice setting (i.e. academics or those based in hospital settings may have less availability), specialty, and geography (for example, cities nearing their peaks – NYC, London – are to be avoided for a time).
Some specific comments from physicians:
"Physicians are happy to do these interviews because it gives extra income – most are bound to home."
– Endo, Maryland, US
"I personally don't think [conducting market research now] is an insensitive approach."
– Cardiologist, New York, US
"The world moves on and this won't reduce my appetite for market research. Generally we enjoy finding out about new treatments and new ideas."
– Oncologist, London, UK
"Doctors are humans and we can't work 24/7; we have homes and families and we like to do market research in our downtime, so it should still continue."
– Cardiologist, London, UK
Sample: Research conducted by THE PLANNING SHOP 26 – 30 March 2020 with n=10 HCPs across the US and UK. US physicians were recruited from NYC, Philadelphia, DC areas. UK physicians recruited from London and the North. N=4 Oncologists, n=2 PCPs/GPs, n=2 Endocrinologists, n=2 Cardiologists.
By Anna Dnes
Accessing the 'fast-thinking' side of the brain through digital approaches can elicit better responses during market research, says Anna Dnes.
In 2011 Daniel Kahnemann's best-selling book 'Thinking, Fast and Slow', described two different ways the brain forms thoughts: System One (Fast-Thinking) and System Two (Slow-Thinking).
He defines System One as fast, frequent and therefore almost automatic and subconscious thinking, while System Two comprises the slow – infrequent and conscious thinking that requires effort, employs logic and rational reasoning.
Through a series of experiments, Kahnemann highlights how these two different thought processes may cause individuals to arrive at different results, even when given the same inputs. Essentially, he explains why we do not always behave as perfectly rational human beings.
Kahnemann's theory corresponds to the challenge the healthcare market research community has been observing for decades: that the logical, clear behaviour explained by a doctor or a patient in a market research interview is not always the same as their behaviour in the real world. Kahnemann also casts a new light on market research more generally by pointing to one of its major challenges: that it mainly engages the 'slow-thinking' side of the brain and very rarely taps into its 'fast-thinking' side.
On behalf of the pharmaceutical brands we work for, we need to ask ourselves what, as market researchers, we can do differently to overcome this challenge and get closer to our respondents' 'fastthinking' thoughts and behaviour? One solution lies in the digital world. Short online tests have become the perfect way to harness the 'fast-thinking' part of our brains, whether employed at the start of a qualitative interview or within a quantitative survey.
Key considerations for designing digital tests to harness the 'fast-thinking' side of our brains:
1 Capping exposure time
To tap into the 'fast-thinking' side of the brain, market researchers simulate an environment where fast decisions have to be made. Market research settings have traditionally done the opposite, creating environments where respondents are encouraged to spend more time with information – be it brochures, medical journals, ads or messages – than they would in reality. In doing so, we put the 'slow-thinking' brain in gear and elicit different reactions to those of the 'fast-thinking' brain.
Capping exposure time limits the initial exposure time of the information to a short, fixed amount of time, so only the 'fast-thinking' side of the brain will be able to respond.
2 Capping and measuring response time
In an everyday situation, we typically try to make decisions as quickly as possible, rather than just quickly. This has provided an opportunity for us to turn some of the more traditional market research exercises into an online game, where decisions have to be made as fast as possible in order to avoid being 'timed out' (losing the game, so to speak). By measuring the speed of the responses on top of capping the response time, we go beyond surfacing the explicit thoughts, reactions and decisions, and identify the implicit drivers and the ease of decision taking; because the faster we can respond, the easier and more straightforward the decision is – and the harder it is for marketing to change that decision to another.
3 Measuring biometric reactions
When it comes to measuring biometric reactions, consumer market research firms tend to be ahead of healthcare market research in the pharmaceutical industry. Several consumer-focused market research agencies measure biometric reactions during the market research interviews. Increased heart rate, perspiration, facial muscle tension and EEG are example biometric indicators of the true reactions and emotions that lie outside of our control, meaning that they cannot be hidden or controlled by our conscious self. While the equipment today is still clunky and perhaps reminiscent of old sci-fi movies, the advent of wristbands that measure our exercise, sleep patterns etc. is exciting as it shows us that a more workable alternative for healthcare market research is not far away. Watch this space!
Can such digital tools make a difference to healthcare market research and pharmaceutical brands?
Yes. 'Fast-thinking' tests are invaluable in identifying deeper insights across a number of pre- and postlaunch objectives, including:
Identifying the types of claims or communication materials that implicitly resonate versus those that do not
Exploring the true treatment algorithm a doctor employs in his or her decision making, rather than those dictated by guidelines
Pinpointing the implicit barriers a brand may face in being adopted more broadly
Uncovering the true associations and beliefs about certain brands or companies, without any feelings of politeness or restraint from the 'slow-thinking' side of the brain holding that information back.
These digital tools are already making a difference to healthcare market research and pharmaceutical brands. To give a couple of specific examples, tapping into the 'fast-thinking' side of customers' heads has been instrumental in uncovering which creative concepts are likely to achieve a behaviour change from a set of strong communication concepts that were all delivering on the intended message.
Similarly, these tools have been used to identify the core benefit that will motivate a change in prescribing drugs and can form the basis of a successful brand positioning, when all predeveloped positionings have failed to resonate.
Get inside customers' heads
'Fast-thinking' tests will never provide all the answers, but they can be the difference between good and great market research. Plus, when taken in combination with the 'slow-thinking' elicited in traditional in-depth discussions, we can shed light on any disconnects between these two thinking modes – and the resulting conscious vs unconscious behaviour.
The outcome: more rigorous insights into how to motivate behaviour change. Be it a switch towards a brand, improving patients' compliance or changing the perception of brands in customers' minds. This movement has started to gain momentum among the healthcare companies which view deeper understanding of their customers as critical to success. In these times of needing to do 'more for less' the rate of increased usage of these approaches across companies that have embraced them suggests they are seeing a clear ROI from using 'fast-thinking' approaches.
About the author
Anna Dnes is a Senior Research Director at The Planning Shop, specialising in global qualitative market research. With a background in consulting, she has over seven years' experience in pharmaceutical market research. Anna has an active interest in harnessing digital technology for market research and has led the digital new product development team for the past five years.
Download the article booklet here.
There are three guiding principles that should underlie successful market segmentation, and therefore the success of a pharma brand. Phil Dunn from The Planning Shop explains the process.
Segmentation research is a lot like the sky on the marsh where I live. It is big. It can take many shapes and colours. You need to experience it and know it well to appreciate its benefits.
Over 25 years as a market research expert I have found that there are three guiding principles that can make or break the success of segmentation, and therefore the success of a brand. Getting them right results in a compelling and valuable segmentation.
The alternative is an interesting, but bland, segmentation of little commercial use. After all, segmentation is an opportunity to look beyond what you think you know now and uncover insights that could give the brand the marketing advantage it deserves.
The three principles can be summed up by 'ACE': A for Ambition, C for Creativity, and E for Energy.
A for ambition
More than any other form of research, segmentation needs to start with specific goals. It is important to know from the outset why the brand needs segmentation and how segmentation is likely to be used.
This may seem straightforward, but often different parts of a business will answer these questions differently. Therefore, from the outset invite as much input as possible from as many potential advocates and detractors of segmentation on the 'why' and 'how' to kick-start a debate or workshop about what it should achieve and what it must avoid.
This will focus minds and shape the process, so that the brand team and the research that the business needs to complete will deliver against that ambition.
Research considerations during the 'Ambition' stage include:
Understanding what form of segmentation is required (e.g. prescribing behaviour, attitudinal, psychographic or more fundamental – a priori or post hoc).
Knowing who will use the segmentation analysis
Understanding what they will they do with the analysis – i.e. pharmaceutical reps putting doctors into types using a typing tool
Deciding what research exists that could jump start the process or negate the need for a first stage of qualitative research
Clarifying the working hypotheses about how the expected segments are characterised
Knowing what previous segmentations the client has seen. What worked and what didn't work?
Understanding if there are any trends, breakthroughs or competitor activity that need to be considered
Determining the preferences and dislikes of the stakeholder audiences that need to be considered
Knowing what country, or affiliate-based issues to consider. It may be that one or more affiliates have already developed a segmentation. These experiences need to be addressed for several reasons including:

There may be a segmentation model used by an affiliate that could be validated and adopted globally, saving a lot of time and money.

There may be learnings about the research process or about the doctor population that could prove invaluable.

There may be genuine concerns that a global segmentation may not be acceptable or that local nuances need to be given greater weight in the final segmentation than first thought.
C for creativity
Having agreed – and defined clearly – the ambition for segmentation, the next step is to inject as many forms of creativity as possible into the research, and the way it is rolled out to the business. Research methods can feel generic.
Agencies will talk about qualitative and quantitative research, but the creativity needed for pharmaceutical segmentation goes beyond method.
A useful analogy is this: it is accepted that if we need to travel to New York on business we will fly. Therefore, it is no longer normal to eulogise about the benefits of flight.
Airlines understand this, so it is unlikely you will see an advert that says 'Wow, we can fly!' Research is much the same; it is not the method, but what you do with it and what you find out that matters.
Creativity comes from the content of conversations with physicians or patients: how they reveal insights the business will find valuable; how these same insights inform the creation of segments and the outputs needed to communicate them.
Creative approaches to both the research and how it is delivered are available, but experienced guides who know these approaches will deliver the valuable insights.
However, creativity should not be limited to the research. Stakeholder involvement and the way the segmentation is rolled out to the business needs to be as engaging and creative as possible.
Agencies and client organisations need to ensure that segmentation does not become just another meeting, just another presentation, or just another research project.
It is too valuable to the success of brand to be routine. It is also too valuable to be made into an education in statistics.
Of course, whatever we do has to be grounded in solid and reliable information, but we mustn't allow this to get in the way of the fundamental need for segmentation to be meaningful and engaging.
What motivations, hopes and fears may exist that could be exposed in the qualitative research?
Research considerations in the 'Creativity' stage can include:
What qualitative techniques will explode the myths and create potential hierarchies or dimensions for the later stages? Often the best approach is to keep the qualitative research very broad. The tighter the focus – and the greater the imperative not to go over familiar ground to help get new news – the more likely you are to miss something of real value
What motivations, hopes and fears may exist that could be exposed in the qualitative research?
Think about bridging the gap between qualitative and quantitative research with transition meetings, gamification exercises and client engagement
Build iterative processes into the design of materials – e.g. questionnaire flow, draft questionnaire, pilots and the final version
Use an array of techniques in the qualitative research to unlock insights that go beyond rational explanations of behaviour to evoke emotional explanations
Use stats primer meetings with the client to engage with the process
Think about key segment driver selection
Employ 'difference analysis' to make the segment differences stand out
Run a client gamification workshop
Outputs – these must be more than just bar and pie charts!
Use storytelling to convey important segment differences
Turn segment stories into a video montage
Create segment dashboards
Use posters, postcards, or walk the wall sessions at the final debrief to help embed the segments quickly
Map in external data (for example, Rep data).
E for energy
It is not unusual for segmentation to take six months or longer (from discussions about the need to segment, to conducting the research and rolling the findings out to the business). Therefore, it is important to keep energy levels high and spread evenly across the whole process. When it comes to 'Energy', Segmentation can be divided into three blocks of tasks:
Planning and set up
Research
Embedding.
Planning may take 1-3 months, research 3-6 months and embedding 1-3 months. However, the level of energy required over the three phases is likely to be similar. Often energy levels dip towards the end of segmentation (even though this is probably the most crucial time for the business to get to know, and plan, how to implement the segmentation). In order to inject energy into the process, add some fun into milestone meetings, by offering more light-hearted activities or inexpensive rewards to celebrate everyone's commitment, for example.
ACE your next segmentation project ACE your next segmentation project by keeping in mind the three factors: Ambition, Creativity, Energy.
And, like the big sky on my marsh, to fully appreciate the nuances of segmentation, get yourself an experienced guide.
About the author
Phil Dunn is MD of the EU office at The Planning Shop, and heads up The QuantSHOP, a specialist quantitative research practice. His role encompasses innovation on new research approaches, working with clients on quantitative research studies and facilitating brainstorms and workshops for client specific projects. With more than 25 years' experience of managing quantitative research Phil has a wealth of expertise in segmentation, conjoint and pricing as well as communications testing (such as message and concept testing).
Download the pdf version here.
Something that always strikes me when visiting Japan is the uber-modern infrastructure and services enjoyed by residents and visitors alike. Upon touchdown at an orderly, almost peaceful, Japanese airport I feel like I've been transported 50+ years into the future. Japan has some of the fastest and most punctual trains in the world, the cleanest streets, and a penchant for high-tech solutions that work brilliantly. If you haven't experienced a Japanese bathroom, you haven't lived! However, healthcare is a very different story. It has only recently begun a new chapter as it embraces a passion for technology and modernity which already infuses many other aspects of Japanese life.
Japan, for a long time, was up to 15 years behind the USA in terms of novel cancer treatment. It was a market often not included in initial Global launches, even for brands developed domestically. In practice, they were often 5th+ to market.
However, change is in the air. Today, Japan is often seen as the second most important Global market, after the USA. Take Roche's entrectinib for example. Japan's Ministry of Health, Labor and Welfare (MHLW), approved the drug in June 2019 for the treatment of adult and paediatric patients with neurotrophic tyrosine receptor kinase (NTRK) fusion-positive, advanced recurrent solid tumors. This made Japan the first market to approve this tumor-agnostic brand which has the potential to target NTRK gene fusions found in a range of solid tumors including pancreatic, thyroid, salivary gland, breast, colorectal and lung. Meanwhile in the US and Europe it remains under Priority Review by the FDA and Priority Medicines designation by the EMA.
Healthcare start-ups are sprouting left and right, largely thanks to the Life Science Innovation Network Japan (LINK-J). LINK-J is a non-profit established in 2016 consisting of pharma industry, academia and government, based in the historic heart of Japan's healthcare industry – Nihonbashi, Tokyo. LINK-J is devoted to pushing the boundaries of healthcare, incorporating high-tech solutions and playing a large role in Japan's healthcare revolution.
But why such rapid change and who is in the driving seat?
Healthcare policy is set by the government and drug fees are set by a government appointed body, the Central Social Insurance Medical Council. It is generally accepted that 'Abenomics' – the economic policies advocated by Prime Minister Shinzo Abe – are helping to foster an environment ripe for start-ups and new business partnerships which, in turn, is stoking the fire of the healthcare revolution. To understand this rapid evolution of healthcare practice we need to understand the broader context on both a social and cultural level:
The shape of Japan's population pyramid tells a social narrative that is drastically different to other markets. Japan has an ageing population with 30% over 65 years old. In 2017 life expectancy was the highest on record: 81 for men and 87 for women, according to Japan's MHLW. It is also a shrinking population with an annual decline rather than growth. Immigration is limited and the birth rate is low. By 2060 Japan's population is projected to be 87 million, down from 128 million today.
Japanese food culture is, traditionally, extremely healthy. Rice is the staple food followed in popularity by different types of noodles. A typical meal includes a bowl of rice, miso soup, pickled vegetables and fish. Meat is a relatively modern concept in Japan, following the lift on its ban during the Meiji Restoration in the 1870s. High vegetable portion, healthy noodles (soba), healthier desserts, smaller food portions, less red meat and plenty of fish are the key contributors to a healthy diet and are linked to Japan's low incidence of heart disease and long life.
Japanese drug spend is a significant burden on the state. All residents of Japan are covered by either National Health Insurance (Kokumin Kenko Hoken) or employer funded insurance, both with varying levels of co-pay except for those on welfare who are 100% government covered. Bearing in mind Japanese demographics, the state will shoulder an increasingly large burden year-on-year as the population gets older, the pool of those paying taxes decreases, and more people need to be cared for. Moreover, as people get older they become increasingly susceptible to cancer and other conditions. This is due to factors such as the accumulation of genetic mutations, deterioration of immunity, and the degeneration of the thymus gland to little more than a sea of fatty cells and tissues. The shrinking of the thymus means only small pockets of T cells remain, therefore the body finds it harder to protect itself against infections, immune disorders and to seek and destroy dysfunctional cells which can lead to cancer.
Focusing on oncology, what role do treating physicians play?
When it comes to treaters, there is a loud contradiction. In market research we often hear very traditional views and prescribing habits, making Japanese physicians appear to be 'laggards' rather than the innovators or 'future thinkers' one would naturally assume of one living in Japanese society. Safety has historically been and still is today the prime driver in brand choice. Show a physician a product profile that has known and manageable adverse events or that is comparable or better vs. current standard of care and they are happy. Show the same physician a profile of a product that has a safety profile that has more complex potential side-effects and they struggle to see past this in assessing the wider benefit-risk profile. Therefore brands that offer a novel mode of action yet potentially a more complex toxicity profile can struggle to thrive in this atmosphere of resistance.
Typically a tumor is treated by the specialist concerned with the organ or tissue of origin e.g. a pulmonologist will treat lung cancer. Why does Japan treat in this manner? The practice has its roots in the development of Japanese medicine which focused on a system based on organ specificities. We can trace this back to the desire to find their own way of practice after the medical community's initial exposure to Western medicine by the Dutch during its isolationist phase in the Edo period under the direction of the Tokugawa shogunate, between 1639 and 1853.
This is set to change. With Tokyo's National Cancer Center, as well as the creation of Designated Cancer Care Hospitals, we are seeing a new breed of treaters in a new specialism – medical oncology. These medical oncologists, who treat a range of tumors, have the potential to challenge the risk-averse, safety-first, paradigm. Commonplace in other major markets such as the US, the specialist certification for medical oncologists only began in 2008. As of 2015 there were 1,060 physicians certified in medical oncology by the Japanese Board of Cancer Therapy – a Board created by the Japanese Society of Medical Oncology and the Japan Cancer Association.
Whilst it may feel a bit like a 'riddle wrapped in a mystery, inside an enigma' situation in the apparent conflict of Japan's endless pursuit of modernity juxtaposed against traditional treater mindsets in an industry that tirelessly pursues innovation, perhaps there is an answer.
To bring positive disruption in a society that is pushing for change there needs to be a greater focus on the oncology specialism. The medical oncologists that do exist are playing a key role in helping expand provision of anti-cancer drugs.
Physicians in this role can place greater attention on oncology-specific matters, particularly as we learn more and more about diagnostics, prognostics and develop more targeted and selective therapies. They are the prescribers at the frontline of those using combined chemo and molecular-targeted regimens as well as involvement in clinical trials.
More medical oncologists should translate into a speedier and more optimal advancement of cancer care for Japan. With the explosion of molecular-targeted therapies, and the associated wider range of adverse events vs. traditional chemotherapy regimens, the role of medical oncologists is crucial. Ultimately, they can build all-important confidence in novel brands. This, in turn, will make more traditional treaters feel more comfortable and help spur on the Japanese healthcare revolution at the grass-roots physician prescriber level.
I look forward to the day I touch-down in Tokyo or Osaka and the picture of Japanese healthcare is truly aligned and reflective of the cultural and social experience I enjoy. I have no doubt that as a product of the Japanese healthcare revolution, the country will rapidly see cancer care that is cutting edge, at the forefront of Global innovation, and with consistently high levels of care offered to patients nationwide.
Download the full pdf article here.
Diane Glynn, Senior Research Director at The Planning Shop attended the World Vaccine Congress in Washington in 2019. She shares some insights from the event.
As stated by World Vaccines Conference Chair, Dr. Gregory Poland: "Some see vaccines as a virtual Pandora's box, while we see them as hope."
Anti-vaccine sentiment dates back to objections in the 18th century when inoculation was used to reduce smallpox morbidity and mortality. Most recently this has been exacerbated by Andrew Wakefield's (since-retracted) paper linking the measles-mumps-rubella (MMR) vaccine to autism in 1998.
While progress is happening, and uptake is in the right direction, we haven't significantly moved the 'needle' in more than 10 years.
Immunization has been the victim of its own success. We take it for granted and have become complacent – assuming programs will run themselves. However, it's not finished business, nor is it likely ever to be. Plus, we're consistently trying to reel-in our vaccine-hesitant population. So, what are we missing?
One piece of the puzzle is understanding the cultural underpinnings of our communities globally and reframing our presentation. Even in the United States, there is variation in beliefs that leads to hesitancy.
Just last month several communities were exceptionally affected by the measles outbreak as a result of vaccine refusal – among them the Orthodox Jewish community in New York, a Somali- American group in Minnesota, the Amish in Ohio, and Russian-language settlers in Washington. These communities tend to live near to each other, go to school together, worship together, and hold similar beliefs. They are not anti-vaxxers, but they may not necessarily hold mainstream beliefs either. While there has been significant investment in public health awareness, the messages have not reached some of these populations.
If we are going to achieve our vaccination goals, it must be an all-society initiative from federal partners, state and community health departments, cancer advocacy groups and immunization coalitions, to parenting groups and rural and faith-based community outreach. We need the 'hard' scientists to work with the behavioral scientists. We need to continue to invest in vaccine development, continue to raise awareness, and continue to communicate information in a way that can be received.
Read the pdf version here.