Thank you for viewing our infographic. This is part of a series of three infographics titled 'Assessing the patient oncology landscape' – the results of an internal insights study by three of our team members, Safiyah Hjiej-Andaloussi, Sonia Jain and Nick Baboolal.
If you'd also like to know about the treatments and diagnostics for patients today and in the future please read 'Part 1'.
You can also view 'Part 2' in the series, to learn about the challenges faced by cancer patients today and how these could change by 2025.
Thank you for viewing our infographic. This is part of a series of three infographics titled 'Assessing the patient oncology landscape' – the results of an internal insights study by three of our team members, Safiyah Hjiej-Andaloussi, Sonia Jain and Nick Baboolal.
If you'd also like to know about the treatments and diagnostics for patients today and in the future, please view 'Part 1' in the series.
You can also read 'Part 3', to learn about the best ways to deliver greater support to HCPs and patients in the future.
Thank you for viewing our infographic. This is part of a series of three infographics titled 'Assessing the patient oncology landscape' – the results of an internal insights study by three of our team members, Safiyah Hjiej-Andaloussi, Sonia Jain and Nick Baboolal.
If you'd also like to know about the challenges that cancer patients face today and in the future please view 'Part 2' in the series.
You can also read 'Part 3', to learn about the best ways to deliver greater support to HCPs and patients in the future.
We see it time and time again in the treatment of cancer. Pharma companies focus so much effort on oncologists. It makes sense – oncologists are their primary target when trying to grow a brand as they are the ones who will prescribe the product. But oncologists prescribe based largely on efficacy, encouraging patients to take products that they believe may provide better results. This translates into hope for the patients – hope for more time with their families, hope for more birthdays and graduations, hope for more tomorrows. But hope is just part of the patient's journey. Patients have many other thoughts and feelings along the road, some of which they hide and do not share with their physicians. To grow a brand, it's not enough for pharma to simply focus on the oncologists. It is critical to understand what is happening with patients as well. Not least because as the end users, they may also influence the prescribers, as well as other patients.
Oncologists only hold part of the story to help a brand thrive. Patients can complete the story.
Holding back
Through our research at THE PLANNING SHOP, we've learned that Cancer patients are taught that the most important thing in their life is fighting cancer. They go through hours of doctor visits – oncologists, radiation oncologists, surgeons (sometimes multiple surgeons), and other specialists (cardiologists, pulmonologists, GYN ONCs). They sit in waiting room after waiting room with no one seemingly worried about the toll it takes on them. They spend hours in infusion chairs and on the phone trying to coordinate tests and appointments. They experience many inconveniences and side effects – which they may complain about to a nurse or family member or friend – but they do not often voice these complaints to their oncologist. They frequently hold it all in for fear of complaining too much and being taken off the medication that is providing them with hope for their future. They also live in fear of being labeled as a difficult patient, believing they might not get the most efficacious treatment if they are complaining about side effects.
We're not saying that patients do not report serious side effects to their healthcare team – of course they do. But do they tell their oncologist how the treatment is really affecting them?
Do they say that they are so fatigued that they do not go out with friends?
That they are so self-conscious that someone might notice that they have lost all their body hair and therefore they choose to stay home.
Do they state that they live in fear that their nails are going to fall out, or that they worry about every ache and pain and what it might mean to them?
Including thoughts about whether their cancer has returned. Has their cancer progressed? Is it growing?
No. Not always.
Patients keep so many things to themselves. Everything around them tells them they are in a battle that only the strong survive. Therefore, they are afraid to show any weakness. Everyone around them is trying to be helpful by telling them they are strong; they are an inspiration. This is all well-meaning, but it contributes to patients not feeling safe enough to share what they are really going through.
Patients are also acutely aware of what their cancer diagnosis is doing to their loved ones or close friends. When they try to share, the strain and stress they are putting on their loved ones – who are powerless to make things better – is often visibly apparent. The more they share about the difficulties they are experiencing – due to the cancer or due to the associated treatment – the more pain they think they'll cause. So again, they tend to hold back.
Market research for brand growth
In the context of market research for brand growth, we've always been good at talking to physicians to find out how they decide on efficacious care, what the logistics of diagnosis, testing, and treatment look like, and how patients move through the system. But when we ask physicians what patients go through mentally and physically – what patients truly think and feel about the drugs and the treatments – it becomes more difficult to get a clear picture. As pharmaceutical market researchers, when we ask physicians about the side effects of products, we are only getting their side of the story – only part of the story – because patients are holding back lots of the information. And shouldn't we have the complete story? Shouldn't oncologists and drug companies have the complete story? We should. They should.
Additional insights for brand narrative
Patient research is absolutely critical to brand success: success for the pharma companies, success for oncologists, but mostly success for patients.
To get a clear and complete story about the challenges of cancer and its treatments, and then use the extra insights for positive brand growth, we need to talk to both patients and caregivers separately during market research, as well as the physicians.
It's a worthwhile exercise to truly understand the positives and negatives of any medications and treatment plans, and surprisingly, even Stage Four patients are happy to spend an hour or so on the phone sharing what they are experiencing. In fact, for the patients and caregivers, this can be quite a cathartic exercise. In some ways, it is easier to tell a stranger what they have been going through rather than to tell a friend or family member.
Of course, we need to be sensitive to patients and how they are feeling when we design our studies. It is important to be flexible: interviews may need to happen over multiple sessions; patients may need breaks. We also need to think very carefully about what we are asking patients to do. It's one thing to ask them to tell us about their experiences, it is quite another to ask them to do a series of exercises/activities that are not clearly tied to things that matter to them.
The brand benefits of understanding more
So how can brands benefit from talking to patients when the patients are not their direct target?
It's simple. Understanding what the patients are really going through can be illuminating.
For example, if the insights show that there is a lack of understanding about treatment plans among patients, brands can improve patient materials to really help patients and support them through treatment. Supporting patients can also result in more treatment success: well-supported patients are more likely to stay on treatment and therefore, benefit from the treatment.
Secondly, if there are two brands with similar efficacy rates, then it would help to know how the brands also affect the mental and physical well-being of patients, as this extra information may have a bearing on which drug a prescriber chooses. Perhaps one of the brands causes higher rates of a side effect, like diarrhea, that can adversely affect a patient's ability to live their life. When diarrhea is bad, patients are confined to their house, and if they have a choice between two similar products, they will choose the one with less diarrhea. This is useful information for a pharma company as they can then take steps to proactively find ways to reduce the diarrhea and/or help oncologists and patients manage it.
Finally, patient understanding can lead to brands positively repositioning in ways that will resonate better with patients, which then also makes the physician-patient conversations more productive. Discussions with patients may illuminate brand levers that are not apparent simply from talking to oncologists.
Listen to a wider audience
Patient research is critical to brand success. When you next seek insights for your oncology brand, cast your net wider and capture the patients' stories as well.


About the author – Mary Dominiecki
Mary leads the Oncology Research Group at THE PLANNING SHOP, managing the strategic direction of the team and overseeing all oncology research projects. Her oncology experience has covered virtually every tumor type including solid tumors and hematologic malignancies.
Before joining the Company, Mary worked in the bio-oncology group at National Analysts Worldwide (now Naxion). She has also held various positions serving the pharma industry, including Clinical Publications Lead at AstraZeneca, Medical Director for an oncology-focused medical communications agency, and Senior Medical Writer in several therapeutic areas.
Download the full article here.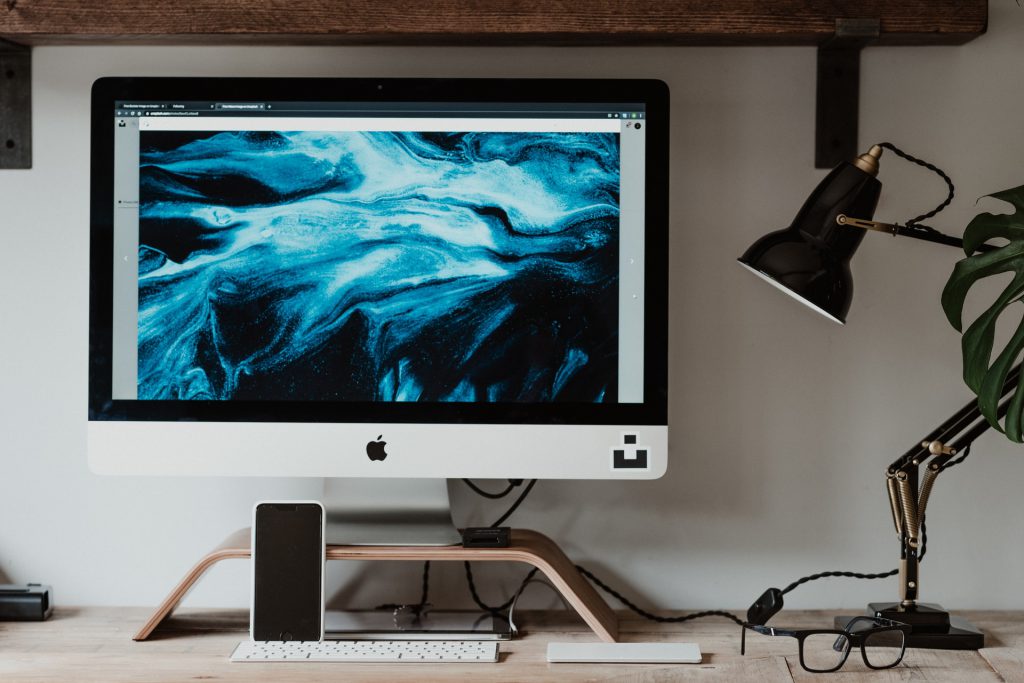 This year's Intellus Worldwide Summit has moved to a virtual format, and Dori Stern from THE PLANNING SHOP will be attending.
The event will be held from 9-10 June 2020.
Intellus Worldwide is the leading not-for-profit organization for healthcare insights and analytics, including global manufacturers and service providers within pharmaceuticals, biotech, medical device and diagnostics.
The Worldwide Summit is an is an excellent opportunity for participants to connect and build skills virtually that can strengthen professional networks and facilitate professional development.
If you're thinking of attending, you can view the agenda here and register here.
If you've already registered, look out for Dori online. She'd be happy to connect!
We're proud to say that our very own Tim Parr (Senior Director, Global Business Support) has recently signed up to deliver PPE by motorbike as part of a wonderful initiative by the Bike Shed Motorcycle Club.
As a keen bike rider, Tim was only too pleased to offer his support when the Bike Shed announced its plan.
The Bike Shed said:
"When it all goes wrong, it's only right that those of us who are able to help, step-up to do our part to support the community. So when Bike Shed was forced to close it's doors in London we decided to mobilise our community into a volunteer rider's group, to provide free courier-style services to support the fight against Covid-19."
"Motorcycles are used by first responders, couriers and food delivery drivers because they are fast and efficient, so we are using our bikes to collect PPE parts for assembly, deliver assembled PPE gear to front-line healthcare workers, along with food, medicine, and soon we will be distributing NHS lung-capacity testing kits, to see which unwell people might be better off in hospital than at home."
If you're a keen bike rider looking to put your skills/hobby to good use, find out more here.
To get some help from a Bike Shed volunteer, find out more here.
We've recently had some new joiners at THE PLANNING SHOP in late April and May, and despite the current COVID crisis, we've welcomed them with open (virtual) arms! Please find out about our new joiners below.
Phil Soanes – Innovation Director
Phil joined THE PLANNING SHOP at the end of April as our new Innovation Director while Emily South is on maternity leave.
As an insight, brand and innovation specialist, with a varied background of agency and client-side roles at companies such as MTV, The Futures Company, Clear Ideas, COI (part of UK government), TBWA and Ogilvy & Mather, Phil brings with him a proven track record of delivering cutting-edge insight that informs and shapes business success.
Phil's key roles at THE PLANNING SHOP will be to attend proposal brainstorms, work on new innovations, continue the roll-out of our behavioural science offering and to work on updating our longstanding techniques.
Phil has a degree in Geography from Cambridge University and in his spare time likes to hang out with his two little girls who he sees once a fortnight, as well as enjoying independent cinema, modern art, swimming, fell and coastal walking, Thai cooking and politics (having worked with Tony Blair's team on two General Elections). He is also a lifelong Norwich City FC supporter.
Cayla Milius – Senior Research Executive
Cayla has joined THE PLANNING SHOP as a Senior Research Executive, bringing with her four years of experience creating and conducting studies and analyzing data.
Previous roles for Cayla have included project management, data management, research and lab manager for the Schlesinger Group, Villanova University and George Mason University.
Local to the Philadelphia area, Cayla has started her role at THE PLANNING SHOP remotely. After COVID-19, she will be based at our Philadelphia office.
Cayla has a MSc in Experimental Psychology and a BA in Psychology. In her spare time, she likes to curl up with a book or practice her French for the next time she can travel to Paris.
Tatiana Abdulmanova – Research Manager
Tatiana joined THE PLANNING SHOP as a Research Manager on 13 May.
Her background is primarily in qualitative research, with nine years of experience across a variety of industries, including pharma, FMCG, retail, media and tech. Her skills include moderating focus-groups and IDIs, online research, ethnography and semiotics.
Tatiana specialised in Philology (Linguistics) from Moscow State University. In her spare time, she likes reading, travelling, exploring new cities and watching wildlife.
Kasia Jastrzębska – Senior Research Executive
Kasia joined THE PLANNING SHOP as a Senior Research Executive on 13 May.
As a creative, enthusiastic and analytically minded quantitative market research specialist, Kasia is passionate about presenting complex data in a visually appealing and easy to understand manner.
Kasia's previous work experience includes working for IPSOS on a variety of projects from healthcare to FMCG. She has also worked with Boehringer Ingelheim (BI), exploring the market of diet supplements in Poland to generate market segmentation analysis and findings.
Working across multiple geographies Kasia has developed skills in market forecasting, interpretation of statistical models and market simulations. Kasia specialised in Sociology from Warsaw University.
This year marks the 40th anniversary of the popular Wall Street Run & Heart Walk. An initiative by the American Heart Association set up to raise awareness of heart disease and educate people about maintaining healthy hearts.
The initiative also helps to fund lifesaving science: science that can create artificial heart valves, prevent a stroke, correct heart defects in newborn babies, and hopefully – someday – find a cure for high blood pressure.
Due to COVID-19 the event cannot take place as normal this year… however that doesn't mean it's not taking place at all. It is – but in a virtual social-distancing style! And we are proud to get involved as part of the Omnicom Health Group team.
The event will launch on 14 May with activities including a virtual leader-board, training tips, and healthy living resources to look after yourself and loved ones whilst social distancing. It will culminate on 19 June, when everyone will be encouraged to walk/run 5km around their gardens, or local areas… wherever they are social distancing.
Over the next month we'll be sharing photos of TPS team members getting ready for the Run & Heart Walk. If you're also taking part, we can't wait to "see" you participating virtually to help celebrate this excellent event in its milestone year!
If you'd like to donate to the American Heart Association, you can do so here.
#HeartWalkWhereYouAre
By Lucas Daly and Alex Kalmanofsky
By necessity, patients with chronic illness are resilient, with well-established support systems cultivated over time. The arrival of a global pandemic has disrupted these systems almost overnight. Shifting their foundations and revealing why they were erected in the first place. What patients and caregivers need and want is laid bare. Affording us an opportunity to understand what support brands can offer patients not just now, but in the future.
We spoke with 10 patients in the US and UK to hear about their experience of living with illness during COVID-19. We wanted to learn what is going well, discuss their fears and concerns, and understand how this pandemic has helped them identify what additional support might afford them some meaningful assistance in the future. Our qualitative conversations included four patients with relapsed and remitting MS, five stage IV cancer patients, and one moderate Crohn's patient. All are currently receiving treatment.
The positives
When talking with patients, we expected to hear the negative consequences of social distancing, a scaled-back health system, and disrupted supply chains. But true to their resilient nature, patients identified the benefits of their situations. We've listed some of these below:
1) The whole world is now at home: Everyone is now living with at least some fear over their health, and while this is difficult, it makes the world of the chronically ill just a bit more normal. Patients, in a strange way, fit in and, in fact, they're the experts. Can't go outside and be active whenever you want? Can't just travel at a whim? Too distracted to concentrate on the usual day-to-day activities? These patients have this skillset in spades.
"We're all living with massive uncertainty and the unknown all the time. So actually this whole lockdown thing, apart from not being able to see people, isn't any different. It's just everybody else now living with uncertainty and the unknown.' (Cancer patient, UK)
2) They have time to do what matters, specifically be with their families. This pause in time has allowed many to spend time with spouses, children, and parents in a way they have not been afforded before. And it's not just quantity, but quality. One of our patients was a working mother who reflected that she didn't need to 'do all the activities' at the weekend. For example, go to the zoo or pottery classes. An afternoon in the garden playing was quite enough for the kids, and better for her.
"When I work full time, I feel I must do things for the girls at the weekend. Now I can just be here. At Easter we did an egg hunt in the garden. I'm thinking this is what life should be like" (MS patient, UK)

3) They don't have to explain themselves: No telling coworkers why they are too tired mid-day to continue a project. No explanation needed why post-treatment illness or exhaustion is keeping them from going to events. With many people working from home, patients can be themselves with no excuses.



Concerns and fears are still strong though
Of course, underneath this surface positivity, fears over COVID-19 are bubbling.
1) Stress is pervasive: There is no way to escape the fear of COVID-19, and their risk status should patients get the virus. With wall-to-wall media coverage and severe changes to daily life, this stress is ever-present. They worry about themselves, their families, the world. They are not able to move as much, eat as nutritiously, find calm. They know this stress worsens their immune systems, and many believe it potentiates physical decline.
"I'm more aware of [COVID] because of I'm getting the battering ram of it on TV constantly. It's the only thing on the news…and if you don't watch the news your neighbors are talking about it. For people who have nobody, their anxiety will be through the roof." (MS patient, UK)
2) Interruption in treatment: Some patients have missed scans and appointments have been rescheduled. Many have concerns about medications being unavailable or delayed. Others say there are reduced services available to them; hotlines have reduced hours and physicians and nurses are overloaded and harder to reach. Even for those who don't need these services right now, they worry about an emergency, or how long this will go on.

'If the immunotherapies stop working… my next course of action is inhibitors but the side effects of those are fever and cough. So, they're not putting people on them now. They're not starting those. And if I don't get those then I won't survive" (Cancer patient, UK)
3) Getting treatment in hospital settings: Four of the patients we spoke with receive infusion therapy and expressed concern about going to a hospital for treatment. Though they are escorted away from any setting where COVID-19 patients are treated, the fear of being close was strong, and something they must overcome.
4) Flare-ups and problems: Many patients worry the side effects of their treatment may appear like COVID-19 symptoms (aches, fevers). Or they may have a flare-up (Crohn's, MS) that would require medications that could impact their immune systems.
5) Financial concerns: In the US, many of the patients expressed concern over losing their jobs, or spouses losing their jobs, and therefore losing the health insurance that allows them to remain on the drugs they feel are saving their lives. One patient with MS – employed as an essential worker in a call center – said she walks one mile each way to work and back. Usually her family would drive her. But due to the concerns for her health, she is isolating and will not accept the ride. Without the job, she has no health insurance to pay for her medications. Surely an all too common concern right now.

Opportunities for brands to offer meaningful support
For the most part, patients core support systems are still in place. However, during this time of social distancing, patients have a new perspective about living with illness. A perspective which has helped them to identify what they need now and in the future that they've never had before. Importantly, patients agree that the brands who supply their medicines can be a welcome source of assistance.
1) Support to reduce the stress: Stress is heightened now but it has always been there. Reflecting on their pre-lockdown lives many patients now realise they could have managed this stress better through diet, meditation, yoga, disease specific support, and a deeper consideration of what they want from work and home life. They are interested in attending the new style of online opportunities including meetings with nutritionists, yoga classes, and disease specific webinars. All patients report that visiting an online portal or website about their medication and attending a brand-sponsored series of active classes would help their overall wellbeing.
"I don't want to pay 100 bucks a month to go to a gym, but like we have now, exercises online. Free and accessible remotely – that would be useful." (Cancer patient, US)
"My anxiety is through the roof. And my anxiety about what could happen if I could get [COVID] makes the stress worse. And stress makes my MS worse. … My insurance changed my specialty pharmacy, so I went a week without meds amidst the stress. I realize online yoga is helping, and I'd love to continue in the future. Have yoga designed for someone with MS." (MS patient, US)
2) Assistance with communications: Some patients have realised that while working from home, they don't need to explain away being tired or needing a break due to their condition. As they normally would. They said, that in the future, they would benefit from literature or other guidance on explaining their condition to colleagues. So they will not be perceived as lazy or incapable – perhaps even having an information card to hand out.

"The only people who understand my condition right now are HR. Sometimes I'm exhausted and it's the disease. But I can't go around explaining to everyone what's going on. I wish there was a card I could give everyone that says, 'I'm not lazy, I have Crohn's!'" (Crohn's patient, US)
"Not everyone at work knows I have [MS], so they don't understand why I try really hard not to get stressed. I tell them I am tired, and they say, 'Yeah I know, I'm tired too', and I think 'It's not the same!'. I don't say anything. It's not worth it" (MS patient, UK)
3) Trusted sources of information: Now more than ever, patients are exposed to conflicting information. It can be hard to get a handle on COVID-19 and what it means for their condition. For instance, in the UK there is confusion as to why the government has listed Asthma patients as 'at risk' but not an MS patient in a wheelchair. In the immediate term, patients want to understand their relationship to COVID-19. However, the prevalence of conflicting information around coronavirus elucidates the difficulty in knowing which sources to trust in general. Going forward, patients desire a direct relationship with a trusted information source about their brand of medication and their disease. Offering an online chat option with a healthcare professional who knows the drug could help them navigate the world, regardless of a pandemic. For example, should they go on a cruise? Should they be with small children who have runny noses? Questions to the manufacturer can be answered quickly and easily and are not expected to take the place of physician recommendations. Respondents of all ages say they use online resources.
"I want more online communication that I don't have to search for. That I trust. That I can opt-in for… [I want to learn about] ways to support my immune system, but not stimulate my immune system, to not make the MS worse." (MS patient, US)
"I'm a big user of Dr. Google. I was a member of a Facebook group – MSUK – however the person who runs it is a bit too anal about things… MS nurses do help with answers to questions, but there is not that much we know about MS still. GPs, as soon as you mention MS, say, go see the MS nurse… but she has a few hundred patients." (MS patient, UK)
A different world to the one we've lived in before
Regardless of what happens over the coming months, or years, it is becoming increasingly clear that the world after the pandemic will be different to where we lived before. When it is all over, the brands that emerge with a greater understanding of who their patients are – and therefore who they are able to provide more meaningful support to – will develop stronger and more beneficial relationships with their patients long-term.
(If you've found this article interesting read another in our latest series: Healthcare market insights during a pandemic: relevance and understanding are key)
With the VE Day 75th anniversary on Friday, we're celebrating 75 years of hope.
We've chosen 'hope' as the emotion that created so many global accomplishments after 8 May 1945.
Our greatest generation hoped for a better future. This is what we're hoping for:
1) Hope for an end to COVID-19; hope that our loved ones, friends and colleagues will get through this period without hurt or pain; and hope for advances in healthcare whatever the disease, condition or therapy area.
2) Hope for the environment: since COVID lockdowns began, countries the world over have reported on clearer skies, cleaner rivers, and an increase in wildlife. Once industry picks up and our lives become more hectic again, let's hope that we'll find ways to sustain these environmental benefits.

3) Hope for more heroes: in this crisis the achievements of individuals and organisations have astounded and inspired us to hope for the future. Captain Tom Moore, a 100-year-old veteran of WW2 has raised over £31m for the NHS to help fight COVID 19. Truly inspiring!
4) Hope for innovation: we've seen people coming together to build new hospitals in a matter of days. We've seen luxury fashion brands switch their production to PPE. And we've seen car manufacturers switch their production lines to make ventilators. This shows innovation, adaptability and resilience, and it's inspiring. It fills us with hope for the future.

5) Hope for our neighbours across the world: as we go through these COVID times, it's been amazing to feel a greater sense of community on our streets, with our colleagues and across the world. Claps for the NHS in the UK and thank you notes for binmen have also shown compassion and appreciation. It's heart-warming and this gives us hope for our future.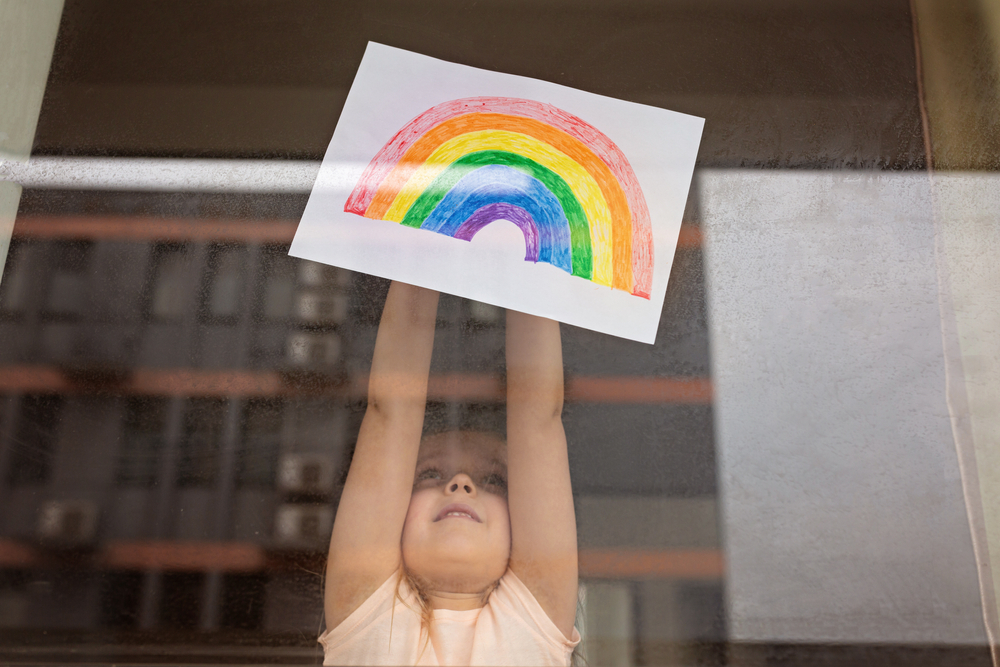 6) Hope for the future is as relevant today as it was after 8 May 1945. Let's embrace hope and look forward to stronger relationships with friends, family, colleagues, partnerships, neighbours and communities everywhere.
As we celebrate VE Day and 75 years of hope and everything that it means, what are you hoping for right now?
#VEday75