We're proud to say that our very own Tim Parr (Senior Director, Global Business Support) has recently signed up to deliver PPE by motorbike as part of a wonderful initiative by the Bike Shed Motorcycle Club.
As a keen bike rider, Tim was only too pleased to offer his support when the Bike Shed announced its plan.
The Bike Shed said:
"When it all goes wrong, it's only right that those of us who are able to help, step-up to do our part to support the community. So when Bike Shed was forced to close it's doors in London we decided to mobilise our community into a volunteer rider's group, to provide free courier-style services to support the fight against Covid-19."
"Motorcycles are used by first responders, couriers and food delivery drivers because they are fast and efficient, so we are using our bikes to collect PPE parts for assembly, deliver assembled PPE gear to front-line healthcare workers, along with food, medicine, and soon we will be distributing NHS lung-capacity testing kits, to see which unwell people might be better off in hospital than at home."
If you're a keen bike rider looking to put your skills/hobby to good use, find out more here.
To get some help from a Bike Shed volunteer, find out more here.
We've recently had some new joiners at THE PLANNING SHOP in late April and May, and despite the current COVID crisis, we've welcomed them with open (virtual) arms! Please find out about our new joiners below.
Phil Soanes – Innovation Director
Phil joined THE PLANNING SHOP at the end of April as our new Innovation Director while Emily South is on maternity leave.
As an insight, brand and innovation specialist, with a varied background of agency and client-side roles at companies such as MTV, The Futures Company, Clear Ideas, COI (part of UK government), TBWA and Ogilvy & Mather, Phil brings with him a proven track record of delivering cutting-edge insight that informs and shapes business success.
Phil's key roles at THE PLANNING SHOP will be to attend proposal brainstorms, work on new innovations, continue the roll-out of our behavioural science offering and to work on updating our longstanding techniques.
Phil has a degree in Geography from Cambridge University and in his spare time likes to hang out with his two little girls who he sees once a fortnight, as well as enjoying independent cinema, modern art, swimming, fell and coastal walking, Thai cooking and politics (having worked with Tony Blair's team on two General Elections). He is also a lifelong Norwich City FC supporter.
Cayla Milius – Senior Research Executive
Cayla has joined THE PLANNING SHOP as a Senior Research Executive, bringing with her four years of experience creating and conducting studies and analyzing data.
Previous roles for Cayla have included project management, data management, research and lab manager for the Schlesinger Group, Villanova University and George Mason University.
Local to the Philadelphia area, Cayla has started her role at THE PLANNING SHOP remotely. After COVID-19, she will be based at our Philadelphia office.
Cayla has a MSc in Experimental Psychology and a BA in Psychology. In her spare time, she likes to curl up with a book or practice her French for the next time she can travel to Paris.
Tatiana Abdulmanova – Research Manager
Tatiana joined THE PLANNING SHOP as a Research Manager on 13 May.
Her background is primarily in qualitative research, with nine years of experience across a variety of industries, including pharma, FMCG, retail, media and tech. Her skills include moderating focus-groups and IDIs, online research, ethnography and semiotics.
Tatiana specialised in Philology (Linguistics) from Moscow State University. In her spare time, she likes reading, travelling, exploring new cities and watching wildlife.
Kasia Jastrzębska – Senior Research Executive
Kasia joined THE PLANNING SHOP as a Senior Research Executive on 13 May.
As a creative, enthusiastic and analytically minded quantitative market research specialist, Kasia is passionate about presenting complex data in a visually appealing and easy to understand manner.
Kasia's previous work experience includes working for IPSOS on a variety of projects from healthcare to FMCG. She has also worked with Boehringer Ingelheim (BI), exploring the market of diet supplements in Poland to generate market segmentation analysis and findings.
Working across multiple geographies Kasia has developed skills in market forecasting, interpretation of statistical models and market simulations. Kasia specialised in Sociology from Warsaw University.
This year marks the 40th anniversary of the popular Wall Street Run & Heart Walk. An initiative by the American Heart Association set up to raise awareness of heart disease and educate people about maintaining healthy hearts.
The initiative also helps to fund lifesaving science: science that can create artificial heart valves, prevent a stroke, correct heart defects in newborn babies, and hopefully – someday – find a cure for high blood pressure.
Due to COVID-19 the event cannot take place as normal this year… however that doesn't mean it's not taking place at all. It is – but in a virtual social-distancing style! And we are proud to get involved as part of the Omnicom Health Group team.
The event will launch on 14 May with activities including a virtual leader-board, training tips, and healthy living resources to look after yourself and loved ones whilst social distancing. It will culminate on 19 June, when everyone will be encouraged to walk/run 5km around their gardens, or local areas… wherever they are social distancing.
Over the next month we'll be sharing photos of TPS team members getting ready for the Run & Heart Walk. If you're also taking part, we can't wait to "see" you participating virtually to help celebrate this excellent event in its milestone year!
If you'd like to donate to the American Heart Association, you can do so here.
#HeartWalkWhereYouAre
With the VE Day 75th anniversary on Friday, we're celebrating 75 years of hope.
We've chosen 'hope' as the emotion that created so many global accomplishments after 8 May 1945.
Our greatest generation hoped for a better future. This is what we're hoping for:
1) Hope for an end to COVID-19; hope that our loved ones, friends and colleagues will get through this period without hurt or pain; and hope for advances in healthcare whatever the disease, condition or therapy area.
2) Hope for the environment: since COVID lockdowns began, countries the world over have reported on clearer skies, cleaner rivers, and an increase in wildlife. Once industry picks up and our lives become more hectic again, let's hope that we'll find ways to sustain these environmental benefits.

3) Hope for more heroes: in this crisis the achievements of individuals and organisations have astounded and inspired us to hope for the future. Captain Tom Moore, a 100-year-old veteran of WW2 has raised over £31m for the NHS to help fight COVID 19. Truly inspiring!
4) Hope for innovation: we've seen people coming together to build new hospitals in a matter of days. We've seen luxury fashion brands switch their production to PPE. And we've seen car manufacturers switch their production lines to make ventilators. This shows innovation, adaptability and resilience, and it's inspiring. It fills us with hope for the future.

5) Hope for our neighbours across the world: as we go through these COVID times, it's been amazing to feel a greater sense of community on our streets, with our colleagues and across the world. Claps for the NHS in the UK and thank you notes for binmen have also shown compassion and appreciation. It's heart-warming and this gives us hope for our future.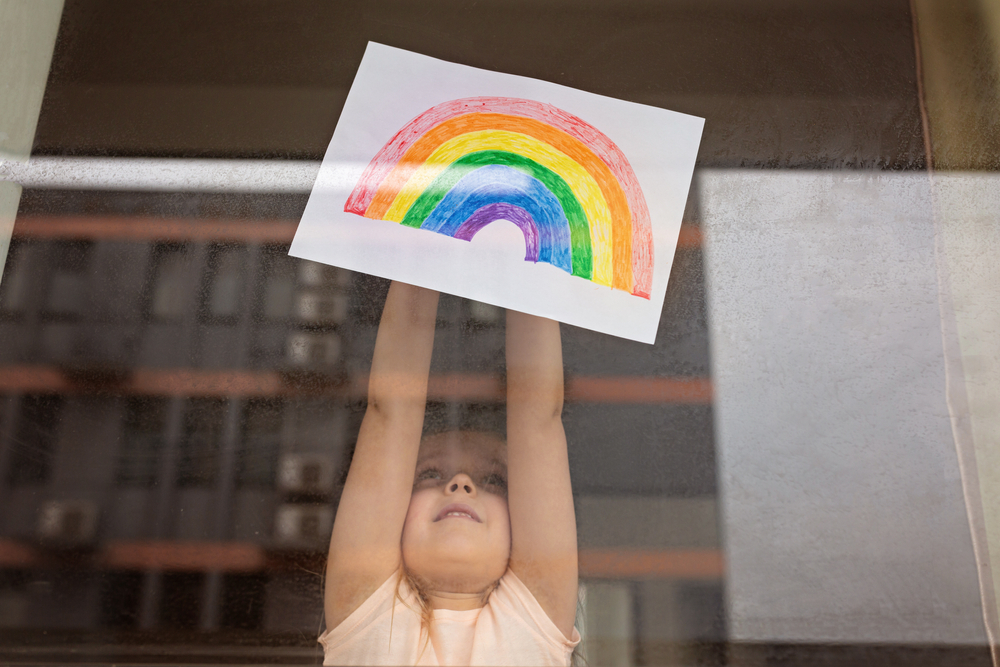 6) Hope for the future is as relevant today as it was after 8 May 1945. Let's embrace hope and look forward to stronger relationships with friends, family, colleagues, partnerships, neighbours and communities everywhere.
As we celebrate VE Day and 75 years of hope and everything that it means, what are you hoping for right now?
#VEday75
We're pleased to report that over the last quarter we've recruited some excellent new joiners for both our UK and US offices. They've settled in nicely and we're very excited that they've joined our team. Find out about each of them below.
Michelle Healy – Senior Research Executive
Michelle joined THE PLANNING SHOP in January as a Senior Research Executive. She previously worked at Blueprint Partnership where she gained experience in both qualitative and quantitative research.
Michelle studied at Newcastle University and enjoys playing Gaelic football and rugby in her spare time.
Michelle is based in our UK office.
Matt Barrett – Senior Research Executive
Matt has joined THE PLANNING SHOP as a Senior Research Executive direct from Naxion where he was a Senior Research Analyst. He has experience conducting both qualitative and quantitative research in healthcare and financial services.
Matt has a Bachelor's Degree in Neuroscience from Lafayette College.
In his spare time, Matt enjoys playing and watching golf, cooking and trying new restaurants in Philadelphia. He also likes to visit the beach with friends, ski and snowboard, and watch Jeopardy!
Matt is from Philadelphia and is based in our US office.
Alyssa Turizo – Senior Research Executive
Alyssa joined THE PLANNING SHOP in February as a Senior Research Executive. She previously worked at Kudzu Research and Insights as a project manager, where she gained lots of experience conducting qualitative research projects.
Alyssa has a Bachelor and Master of Arts in Anthropology from the University of Pennsylvania. She is an avid potter, film enthusiast, bookworm and an urban hiker. Alyssa is based in our US office.
Trey Griffin – Research Manager
Trey joined THE PLANNING SHOP from Branding Science where he spent two years as a Research Executive working in both Quantitative and Qualitative research.
Trey has a Bachelor of Arts in History and International Relations, and a Master of Arts in Political Science and Government, both from the University of West Florida.
He is based in New Jersey, and he has an avid interest in international politics and board games. Trey also has a personal motto: "I not only use all the brains that I have, but all I can borrow."
Trey is based in our US office.
Alicia Laing – Research Executive
Alicia joined THE PLANNING SHOP in February as a Research Executive.
She holds a degree in Biology from Swansea University and has spent the last couple of years working and travelling in Australia and Asia.
Alicia previously worked as a Research Associate at a market research agency called LRWTonic Ltd. Whilst she was there, she gained experience interviewing respondents, analysing results and working on both Qualitative and Quantitative projects.
In her spare time Alicia likes to travel, playing sport (lacrosse, skiing and hiking), enjoys music festivals and socialising with friends at the pub.
Alicia is based in our UK office.
Lucy Hannon – Research Executive
Lucy joined THE PLANNING SHOP as a research executive in mid-February.
As a recent graduate in Biological Sciences, Lucy wished to pursue a career in healthcare market research.
Lucy has a degree from The Royal Veterinary College. During her third-year dissertation she studied the effects of nutraceuticals on the cardiovascular system. She also spent part of her third year at Kings College London studying cardiovascular pharmacology and drug safety and toxicology.
Lucy has a strong passion for health and fitness. She enjoys playing Lacrosse, is an avid weightlifter and competes in bodybuilding competitions! She also enjoys baking and spending time with friends.
Lucy is based in our UK office.
Tessa Rothwell – Research Executive
Tessa is an ex-Science teacher who decided to move to a career in healthcare market research.
After working for Ipsos Mori (Healthcare) and Kantar Research where she was exposed to both qualitative and quantitative research, Tessa applied for a Research Executive role at THE PLANNING SHOP.
Tessa studied at the University of York and joined us in mid-February. She brings the following skills: project management, TabSpec writing, presentation designs, and liaising with support functions to ensure delivery to brief and within timelines.
Tessa is from Hanover, Germany, and enjoys spending time with her family, reading, rowing, playing the piano and photography.
Tessa is based in our UK office.
Atina Rashid – Business Support Executive
Atina joined the Resourcing Team as Business Support Executive in March. Her focus will be budgeting.
Atina comes from a data analytics background and has previously worked with Epsilon Abacus (a marketing and data analytic agency in Teddington). Whilst she was there she was responsible for collating, organising, processing and qualifying data for marketing activities.
In her spare time Atina likes to join her friends for dinner, watch movies and cooking. She also enjoys traveling and painting.
Atina is based in our UK office.
Stephen Pupkin – Senior Research Executive
Stephen freelanced with THE PLANNING SHOP for a few months before deciding to join us on a full-time basis.
He has extensive experience in healthcare market research having previously worked for BluePrint Research Group, Valeocon Management Consulting and Technical Resources International.
Stephen has a Bachelor's degree in Neuroscience from John Hopkins University. He also has a Master's in Biochemistry and Molecular Biology from Georgetown University.
Stephen is based in the New York area and will work from our US office.
Olivia Richmond – Global Quality System and Compliance Specialist
Olivia joined THE PLANNING SHOP in mid-March as a Global Quality System and Compliance Specialist. She will be working from our London office as will be a part of the Compliance Team.
This is a new type of role at THE PLANNING SHOP where Olivia will help to support the Adelphi Group Research Franchise (Adelphi and TPS) to align processes and procedures.
She will be supporting Adelphi Research (US/UK) in their ISO audit and helping TPS to achieve ISO certification. She will also provide support to help business units maintain and adhere to policies and SOPs, be compliant with all relevant country-specific legislation, including GDPR, all professional codes of conduct/practice, rules and regulations of regulatory agencies and client-specific policies and procedures; and provide some project compliance support.
Olivia has most recently worked as a Regulatory Submissions Coordinator for Medpace. She has a strong background in the pharma industry and applying GDPR/privacy regulations.
Olivia holds a BSc in Human Biology from the University of Loughborough.
In her spare time, Olivia enjoys travelling, baking (chocolate brownies being a firm favourite with her friends and family), taking on physical challenges (lacrosse and marathon running to mention a few), and seeing her friends and family.
Nick Diana – Senior Field Manager
Nick has joined THE PLANNING SHOP as a Senior Field Manager direct from Naxion where he was a Senior Operations Manager. He has significant experience conducting both qualitative and quantitative research in the healthcare space.
Nick has a Bachelor's Degree in Finance from Pennsylvania State University.
Nick is the father of two daughters Selah (1 ½) and Chloe (3 weeks). In his limited free time, he enjoys playing and watching sports and playing strategy board games. He is also heavily involved in his local church. Nick is from Doylestown and is based in our US office.
Darja Idram – Research Director
Darja joined THE PLANNING SHOP from Elma Research. Her experience includes leading large leading large multidisciplinary teams in pharmaceutical, healthcare and public health research for more than a decade.
Darja has worked with multiple private sector, academic, government, and third-sector clients, delivering top quality applicable research and tangible client solutions. She has experience in both qualitative and quantitative research.
Darja has a degree and PhD in Sociology from Cambridge University.
If you're interested in a career at THE PLANNING SHOP, please visit our Careers page.
Dear Friends, Colleagues and Partners,
With the advent and spread of the coronavirus we've entered unprecedented times. Times that we'll no doubt look back upon in years to come and remember vividly because we're all having to adapt at a rapid pace – day-by-day and hour-by-hour.
Speaking of adapting… as we navigate these unchartered waters, it's not business as usual for us, but it is still delivery as usual. However, because the health and safety of our team members, clients, parents and families is our primary concern, we have made some changes to the way we work:
We are all working from home instead of our offices.
As we're totally committed to assisting you with insight-led brand communications, we have also made some changes to the way we gather knowledge, for example, we've been re-engineering all our insight-gathering methodologies to ensure they are effective when conducted remotely.
Sharing is caring! Work from home hints and tips
Working from home is becoming the new norm and the change in environment may be a struggle for some. If this is the case for you, we thought you might like to read our handy 'Working from Home Hints and Tips Guide'. Because of the nature of our work, many of us have been working remotely for years and we think we have some pretty good advice to share!
Isolation shouldn't be… isolating
Finally, for good mental health and to stay connected with fellow human beings, follow our social media channels where we'll be posting all kinds of 'light-relief' news and information from our team members about their WFH adventures, favorite books, TV shows, cute pets, etc.
We're on:
Instagram: @theplanningshop
Facebook: @theplanningshopintl
Twitter: @theplanningshop
Linkedin: @the-planning-shop-international
Feel free to get in touch too if you simply want someone new to talk to on any given day!
We hope you, your families and loved ones all stay safe and healthy over the coming months.
Take care,
From everyone at THE PLANNING SHOP

By Simon Barnes
May 2019 saw the BHBIA 2019 Annual Conference take place in the sunny, regal surroundings of Windsor. Not only was it the first time in recent years that the event was held outside the centre of London, but it was also the first year the BHBIA themed the conference with a variety of subjects instead of one over-arching topic. The diversity of subjects over the two days showcased so many amazing projects and bold ideas carried out by old and new faces across the industry, that team members and I from THE PLANNING SHOP were proud to be part of the event.
An emotional and inspirational keynote address from Anthony Bennett – a survivor of a devastating illness as a young adult – kick-started the conference. Anthony made the delegates think about how we order our priorities within the context of our everyday working lives and how we can 'reboot' our motivations to redefine our fears and recognise opportunity when it presents itself. His personal experiences, whilst clearly physically demanding, also highlighted the mental barriers we sometimes see without focussing on the strengths that come from clearing these hurdles.
Throughout the rest of the first day, several technology talks highlighted the opportunities that Artificial Intelligence (AI) is having on our industry now and in the future. Different perspectives were put forward about whether we should tread carefully in adopting these technologies or grasp them with both hands. Overall, delegates and speakers deemed that the reality of opportunity lies somewhere between AI complementing rather than replacing our industry's traditional MR techniques.
In our home lives we are feeling our way and still exploring the opportunities that the Amazon Echo or Google Home (amongst others) present. With more and more companies entering the AI field, it is only a matter of time until this technology starts to make waves in our industry.
As always, the Gala BHBIA Evening Reception on day one gave everyone the opportunity to smarten up and celebrate the Best of Business Intelligence Awards (more affectionately known as the BOBIs) which continue to showcase outstanding performance across the UK Healthcare Market Research scene. As a representative from THE PLANNING SHOP I was delighted that our company was highly commended for the 'Best Business Impact Award' with our entry in partnership with Grünenthal. Whilst we didn't win, we congratulate BMS and Strategic North for deservedly winning this highly competitive category – and we look forward to challenging them again next year!
I was also excited about the 'Newcomer Category' as our very own Rawaa Shami performed well in the final. I've been involved in judging this award for several years and in 2019 we saw some amazing entries and talent, none more so than Katharina Krasser from Ipsos who justifiably took home the trophy.
All award finalists and winners put an enormous amount of effort into their BOBI submissions across all categories (as well as completing the projects themselves) and they deserve every credit for their achievements – especially the winners!
The second day of the BHBIA conference moved into different areas with an interesting and thought-provoking paper hosted by Kantar Health offering a different perspective (to the discussion on day one by Anthony Bennett), about patients suffering from chronic illness. The talk focussed on how the devastation of a life-long chronic disease which is marginalised by society, creates isolation, depression and solitude which patients often hide from others. The mental anguish, as well as the associated physical pain of a chronic disease was demonstrated through the eyes of a patient – one who was extremely brave in sharing her experience at the BHBIA event. The session taught us that a condition trivialised in the media and wider society could be felt by the audience through a clever use of visual and auditory aids, as well as engaging techniques by the presenters who worked well to tell an effective, clear and impactful story.
The team behind the BHBIA 2019 Annual Conference did a great job in putting together a programme that covered a wide spectrum of themes, to an audience well represented by clients (research and analyst), agency, and fieldwork companies. As the BHBIA is, by definition, UK focussed it successfully managed to leverage our relatively close-knit community by taking a risk with its content, changing venue and location, and yet sticking to their reputation of presenting important and relevant information to key stakeholders across the industry. Long may this continue!
Well done BHBIA. Here's to the 2020 conference!
About the author
Simon Barnes is Research Director at THE PLANNING SHOP with a focus on market research in the UK, covering all therapeutic areas. He has worked in pharmaceutical market research for over 20 years across several different therapeutic areas, including eye care in an international role. He leads the Ophthalmology Business Unit alongside his UK-specific role.
What does the current rare disease landscape look like in the U.S. for adults? What are the challenges of living with a rare condition?
We are pleased to announce that in a joint collaboration with the Rare Advocacy Movement (RAM), an online survey has been created to uncover answers to these and other rare disease-related questions.
The survey will generate useful data which we'll use alongside RAM to help inform public discussions about rare diseases and raise awareness of the challenges that adults living with rare conditions face on a daily basis. A summary of survey results will be published once the survey closes.
All adults in the U.S. age 18 or older who have been diagnosed with a rare disease or who are undiagnosed are invited to take part in the survey to share their thoughts and experiences. The survey is anonymous and only takes about 20 minutes to complete.
The survey has also been shared on TPS social media.
We're pleased to announce that THE PLANNING SHOP has been shortlisted for two prestigious BOBI Awards!
The Awards – run by the BHBIA – recognise excellence across the business intelligence spectrum so it is a great achievement to be shortlisted.
Awards include: Best Use of Innovation, Best Customer Insight, Creative Fieldwork Team of the Year, Best Patient-Centric Approach, Analyst Team of the Year, and Analyst of the Year.
Along with some other finalists, we've been nominated for the 'Best Business Impact' award for a project we ran for Grunenthal.
Our team member – Rawaa Shami – has also been nominated for the Best Newcomer Award.
The final awards will be chosen at the Annual BHBIA Awards Ceremony in Windsor on 13 May 2019.
Keep your fingers crossed for us! We'll share information about the winners after the event.
We're pleased to announce that we have recently recruited some additional experts into THE PLANNING SHOP to join our growing team. Find out more about these experts below:
Leia Bagge (Research Executive)
Leia joined us in March 2019 as a Research Executive in our QuantSHOP division, having recently finished a MSc in Research Methods focusing on statistical modelling and Multivariate analysis. With a background in survey research, and an internship at IPSOS Mori working on large scale surveys under her belt, she has a strong interest in quantitative research design and online survey methods and enjoys working with and presenting data.
Shafali Ayra (Research Executive)
Shafali recently joined THE PLANNING SHOP as a Research Executive. She has a background in academic research, focusing on various topics in health psychology. Shafali has a great deal of experience interviewing patients with mental health difficulties, as well as patients engaged in various infertility treatments.
Niloo Brereton (Project Accountant)
Niloo joins us from a postal company where she was working as a Finance Analyst, having previously worked at companies such as Deloitte and Ernst & Young. Niloo's key responsibilities at THE PLANNING SHOP will be to provide support to the FD and assist in the smooth running of the month-end; quarter-end and year-end cycles.
Lucas Daly (Associate Director, Patient Specialist)
Lucas joined us from Ipsos in late March as an Associate Director, Patient Specialist. His patient research experience was gained from a healthcare research charity based in Oxford, where he was Head of Patient Feedback. In this role he led an international team, running multi-market qualitative projects to deliver insight to clients to help them form competitive strategies.
Please join us in welcoming the newest members of our team!